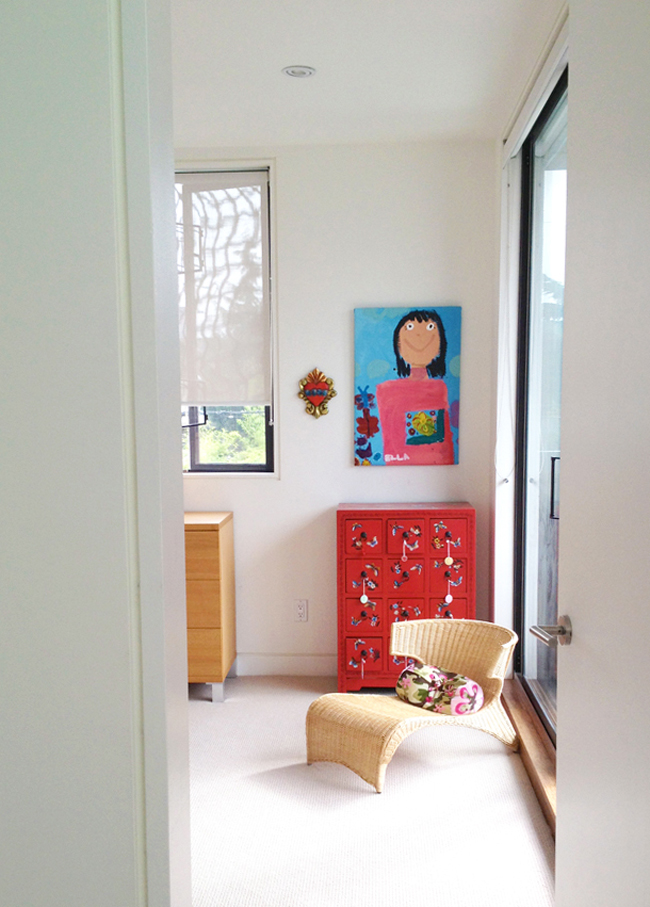 We took our crew on a different kind of family adventure recently. After Saturday morning pancakes, we set off for the Modern Home Tour. I was so excited to have won tickets from Stephanie at Garden Therapy!  I was surprised at how much the boys enjoyed the sneak peek into other people's homes! This picture is of one of the rooms we got to peek into, only one of many rooms on the tour that proudly displayed original art. I love all the white walls and pops of colour! My boys rated the homes based on the Lego collections, or lack thereof, or course… but that's okay with me if they're interested!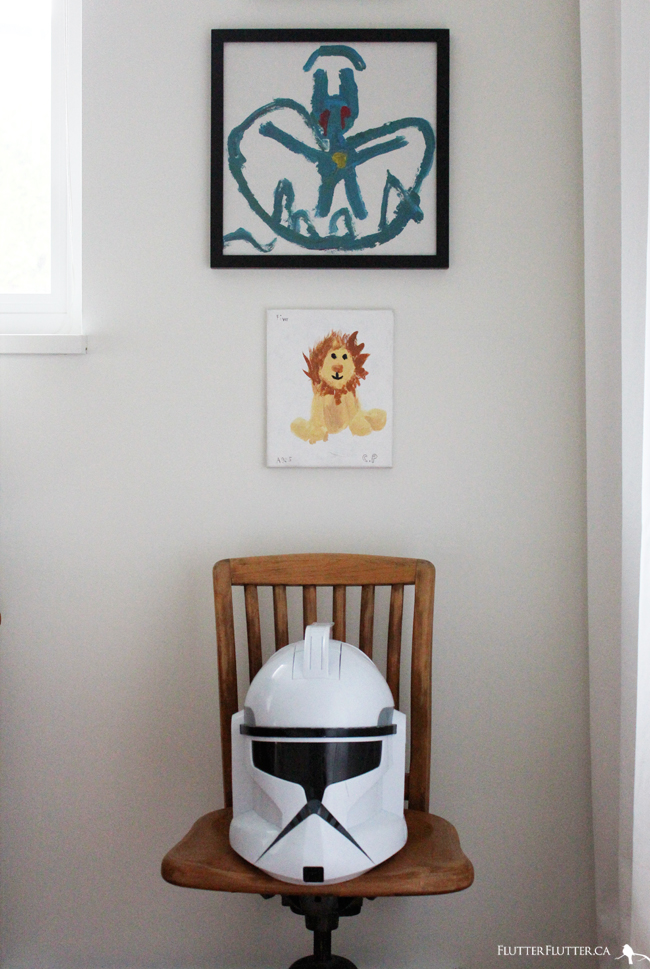 We have been making changes in Cole's bedroom, and we are doing the same thing. After painting all the walls white, I framed up some of his art, and found the right spot to display some of his sweet artwork from over the years. I'm loving the little chair I found for his desk, my $5 garage sale find! I can't wait to finish up his room so I can show you some more!
And speaking of kids bedrooms, we've been trying something new to get them to keep them clean… and it's working! I'll fill you in soon in case you're looking for some chore inspiration.