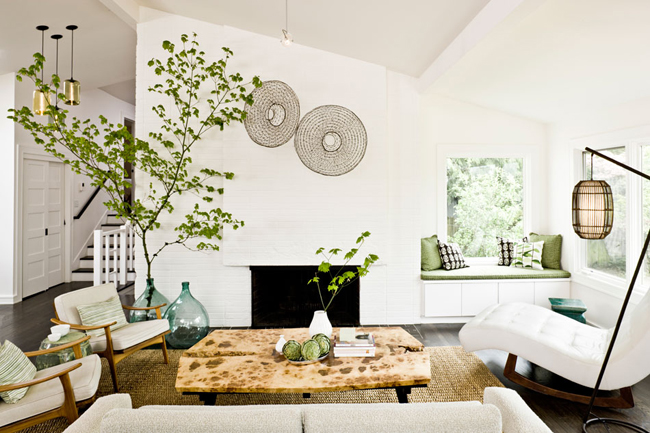 I am a huge fan of Jessica Helgerson, the interior designer of this beautiful home. Our family room has the same cathedral ceilings, and this picture is one of the many that makes me want to run wild and paint our cedar ceilings white. It's also the reason I started hunting for a demijohn vase like the two on the floor. I'm happy to say that I found one when Heather and I went shopping at Spruce Collective! Now if only I had a tree that could spare a limb…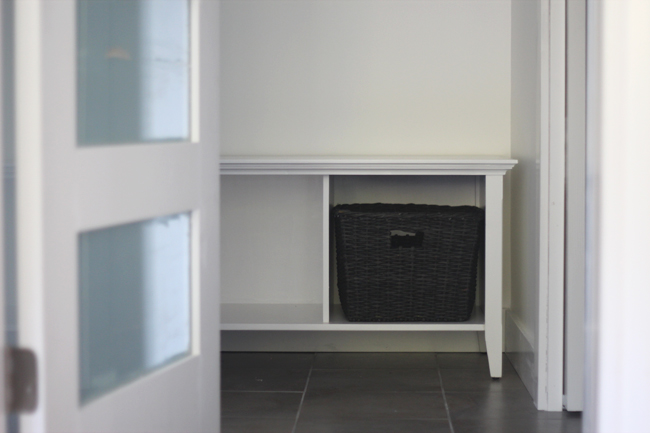 In other exciting news, in between my boys' baseball games the much ignored mudroom has finally been getting some attention! I spent some time on Saturday sewing a seat cushion for this bench. I feel like my mom when I'm sewing. All of my latent skills come from her. I'm not finished yet, but it is looking SO good! Can't wait to have some finished pictures for you!
And no, the door isn't dirty, it'd just been painted here and the plastic hadn't been removed from the glass yet. I adore the new door too, by the way. Our mudroom/laundry room is off of the garage and has no windows, so the glass has made such a difference in the amount of light in the room!
How about you? What were you up to this weekend? Happy week ahead!