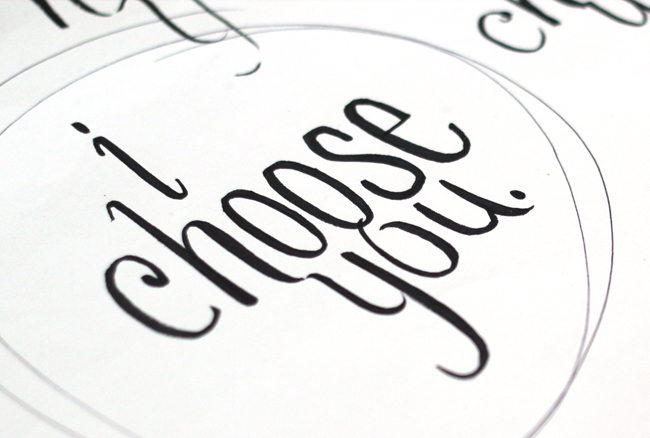 I CHOOSE YOU. I have had these three simple words on my mind for months now. Uppercase Magazine inspired me to pick up a pen and play around with hand lettering the words, which was so much fun. Those professional hand letterers make it look so easy, but I think I'd have to practice for years to achieve their effortless look. Then I played around in Illustrator, with fonts and colours and shapes, and printed one to hang on my office cork board. I'm a visual person, so that's what I do when words won't leave my mind. What do you do?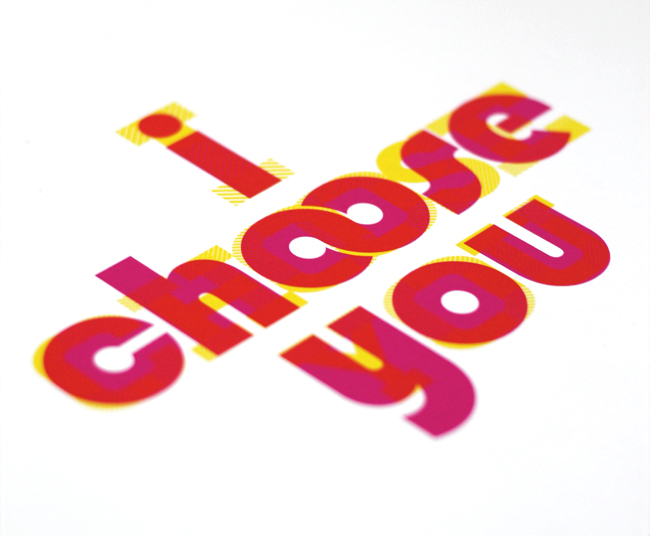 This one is my favourite. Two separate fonts overlapping to create something more dynamic than either font on its own, yet still retaining their own unique character. Kind of like relationships, don't you think? And do you see how the two o's merge to create the infinity circle? That's my favorite part.
Speaking of my favourite things… this is my eighteenth Valentine's Day with Jason! It's hard to believe that I've known Jason for 21 years! We met at a friend's church youth group when I was only 14. He was twenty, sarcastic, fun loving, and one of the youth leaders. (I know! The scandal of it all!) I told my junior high girlfriends that this was the man I was going to marry, but that he just didn't know it yet. And he didn't. But I knew, and I knew he'd figure it out eventually. He finally asked me out when I was 17. And the rest, as they say, is history. We've been married for nearly 15 years now, and I would choose him again in a heartbeat.
Happy Valentine's Day!