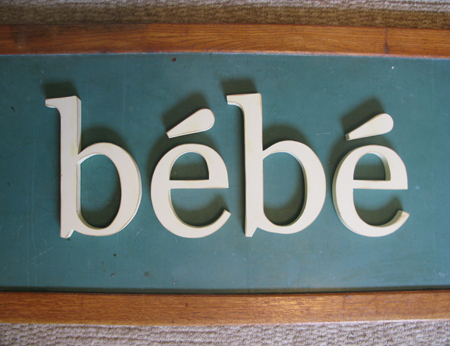 I was given these letters at one of my baby showers for the wall of our nursery. I loved that they spelled baby in French, a reminder of our stay in France. They were up in the nursery of our first home, but never made it onto the wall after we moved into house #2… and now the boys aren't even close to being babies anymore, so I really can't hang them now, can I! And yet, I couldn't bring myself to give them away!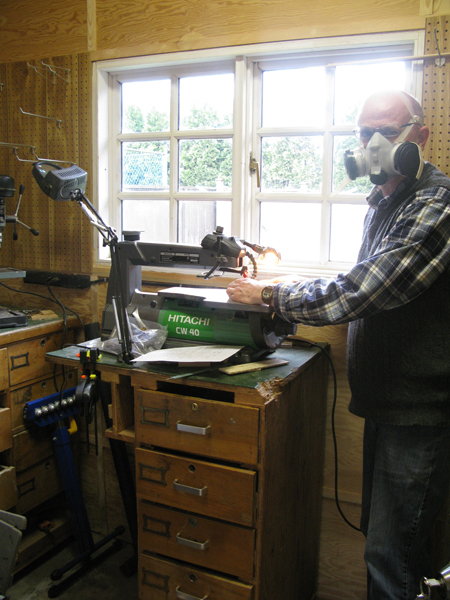 My scroll saw savvy dad helped me change the e into a c! Thank you dad!!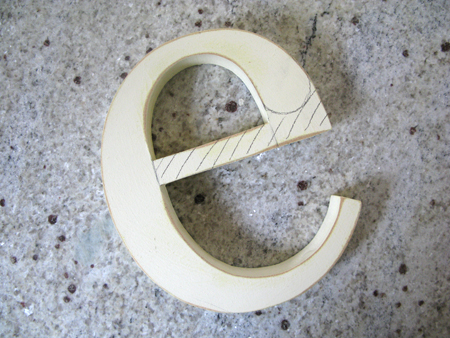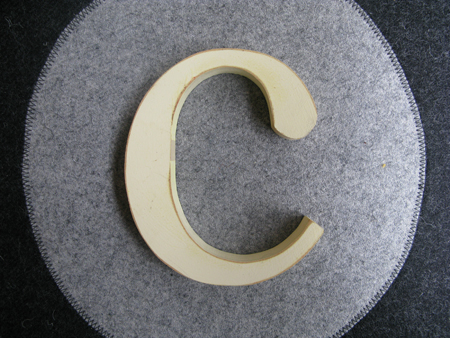 And then I enlisted the boys to choose a color, and paint their letter. The b got a light grey, and the c got a coat red… and then navy.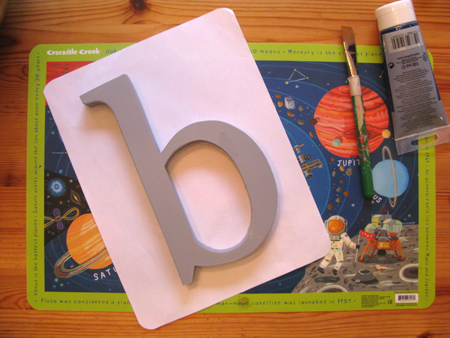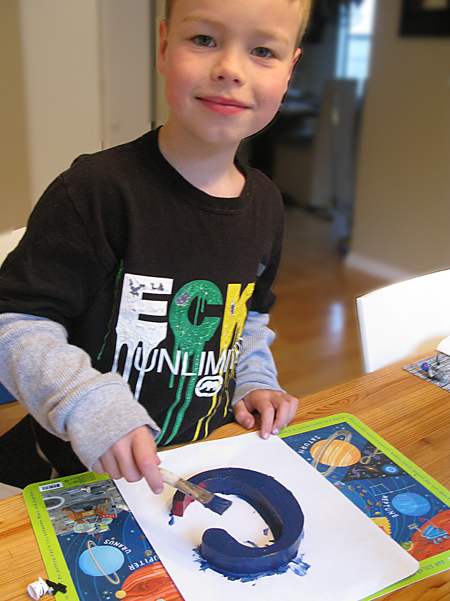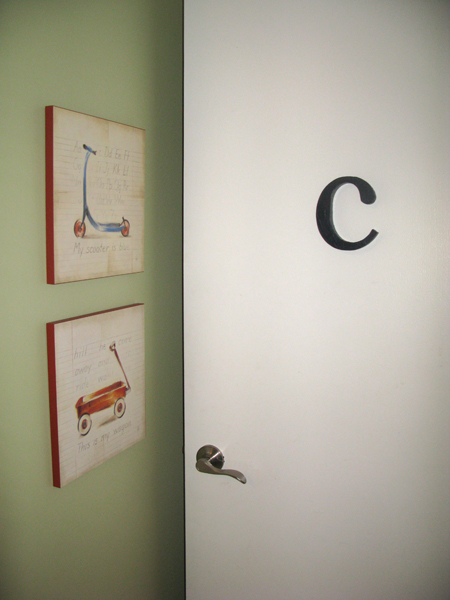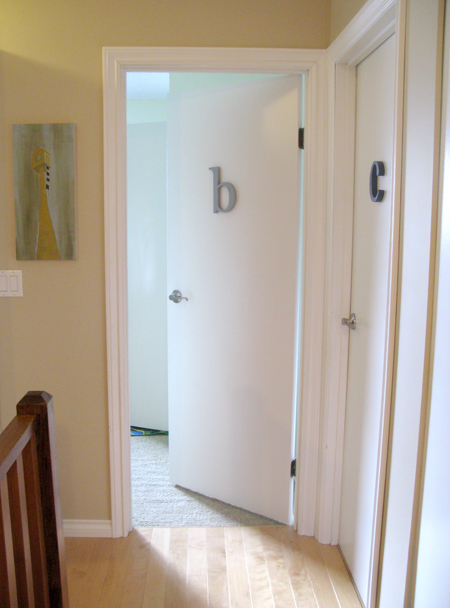 What do you think? It adds a little interest to the plain slab doors, don't you think? The boys are so excited about their "new" doors!
Photo Credits: Rosa Pearson Design
Linking up to: Today's Creative Blog