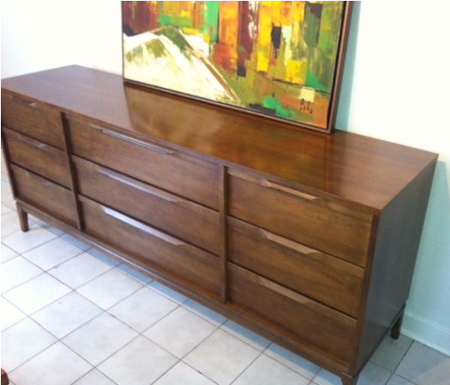 Are there any other Craigslist shoppers out there? I don't check very often, unless I have something specific in mind. But occasionally I'll check the listings just to see what's out there and that's when I come across things like this! A danish credenza made of walnut for a song!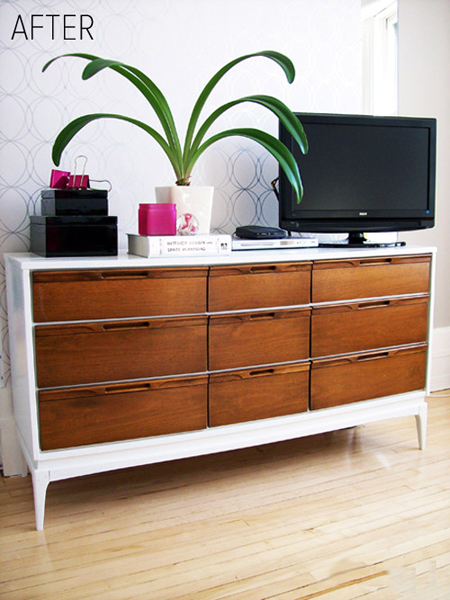 It reminded me of the project that Amy did last year that I loved so much! But, as you can tell by the title, this was snatched up before I could get my hands on it. Too bad!! I was really excited about painting the drawer fronts a glossy white, like the dresser below.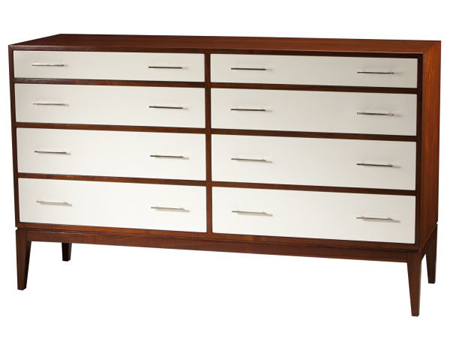 Yes, I could buy this dresser at a local furniture shop for a lot more $$$, but where's the rush in that?!! 😉
Have you ever found a great deal on Craigslist? Or one that got away?