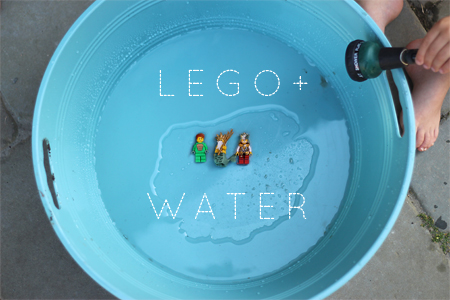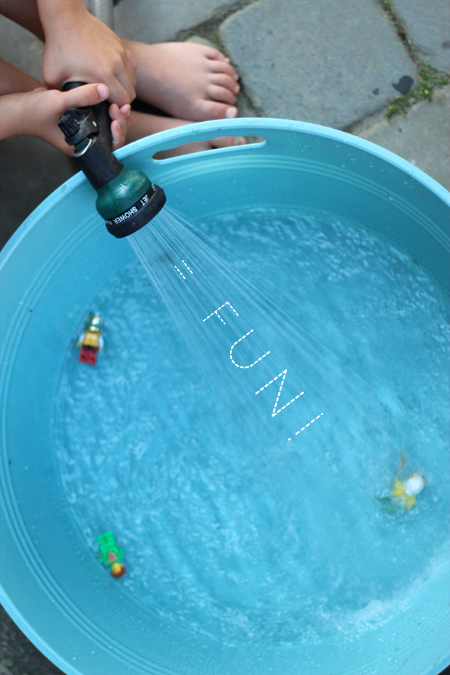 It all started when Ben wanted to play Lego inside, and Cole, outside. I broke the stalemate by introducing a water hose. Lego reached a new level of fun!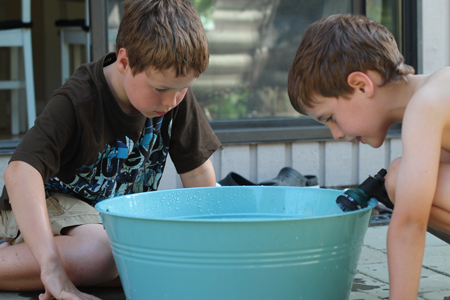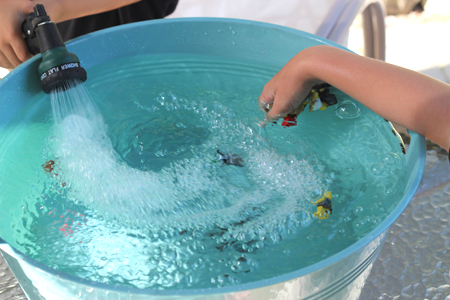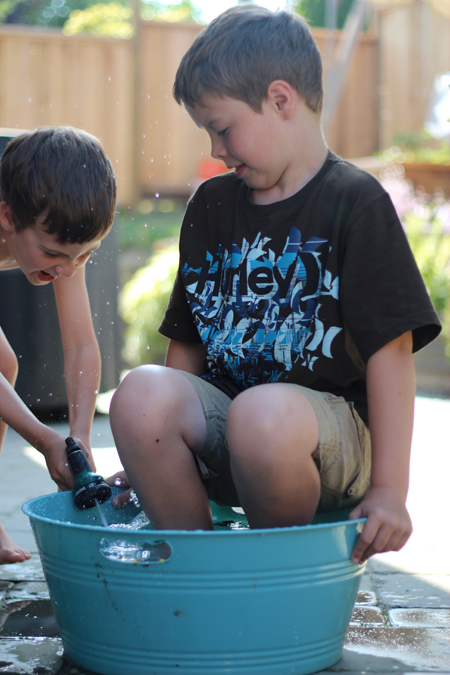 If you spray the hose just right it creates some major whirlpool action! The boys had a blast watching their figures whipping around, and taking turns throwing in extra figures. When the tub filled up I watered the plants to empty the tub, and the fun started all over again. By the end of it, everyone was wet, and happy!
I hope you had a fabulous weekend enjoying some summer fun!