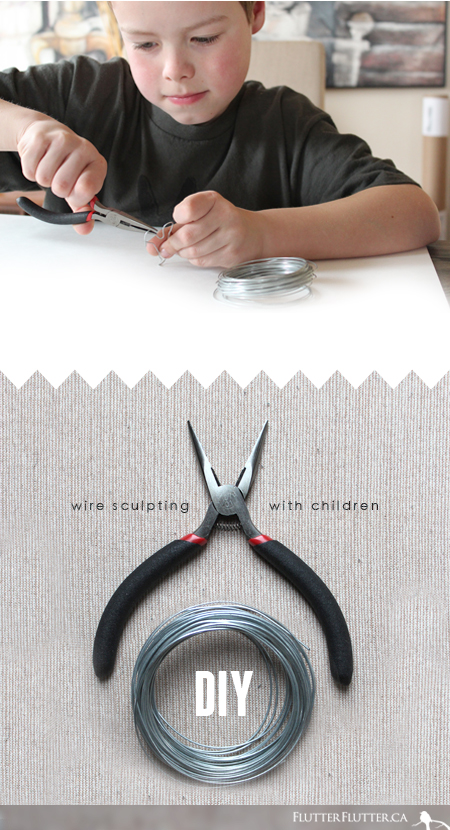 At a doctor's appointment recently, my oldest was entertaining himself with a paperclip, bending it into shapes to pass the time. When we got home I found these images online, and was able to show him examples of amazing things that can be made with wire, skill and some creativity.
Just to give you an idea of age appropriateness, my seven year old was able to make this bone by himself, but my five year old would have needed help if he had been home. Supplies for this DIY project are easy, you just need some thin wire and a pair of pliers! I tried to make a chair and found out that constructing anything three dimensional was harder than I'd imagined. That's where skill would come in handy! Regardless, it was so much fun to play with a new medium! I'll definitely try this again!
Here are some of the inspiring pics that got us started – aren't they amazing!
Artist: Masao Seki Photos copyright FIVE FROM THE GROUND