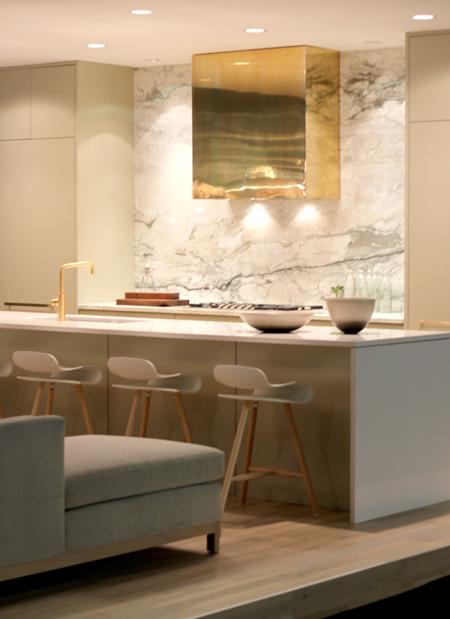 I had such an amazing time checking out IDSwest with some of my blogging friends on opening night. I have so many pictures to show you, but for now I just have to share the star of the show… this amazing kitchen was the Aya Kitchens booth, designed by Kelly Deck Design.
Isn't it fabulous! You should have seen the amount of people swarming the booth all night! I'm back to the show today to check out Tommy (he's kind of like Madonna to us design lovers, you only need to say his first name!) Smythe, Suzanne Dimma, and Mark Challen's presentations. And I can't wait for the party afterwards!
If you were thinking about heading down to check it out I highly recommend it! IDSwest is bigger and better this year than I've ever seen it. I'd love to hear what your favorite part of the show is!
Enjoy your weekend y'all!
Photo Credits: Rosa Pearson Design