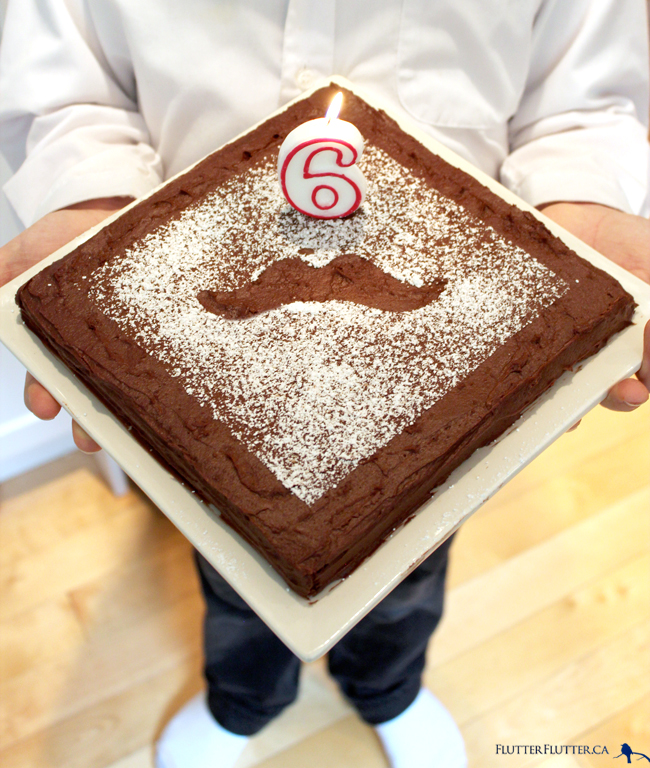 We celebrated a very special little boy this weekend! Our baby turned 6! If you follow along then you've already seen all the prep and the invitation. This post is about all the fun and games that ensued once the kids showed up! Which, of course, is what it's all about! It's definitely not about my mad cake decorating skills! Ha! Any cake professionals out there, please avert your eyes. As you can see I opted to take the same approach as I did on the last cake I made, cutting shapes out of wax paper and shaking some icing sugar over top to make a design that matches the party theme. Dirt simple. No shame. At the end of the day the cake tasted just as good.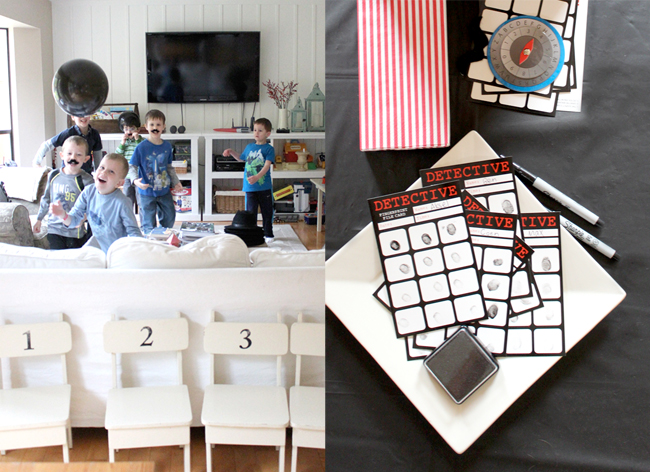 When the children arrived they received their super spy attire, consisting of a peel-and-stick mustache and a black hat. To make sure no imposters had made it through the door they were all asked to head straight to the table for fingerprinting… which they all thought was pretty cool. Then they played a game of "don't let the bomb touch the floor or it will explode" (aka, work together to keep the black balloon in the air). It really doesn't take much to get a group of six year old boys excited. The party favourite was an idea that is making its rounds on Pinterest, the "laser beam" obstacle course (aka, red neon twine). The boys were so excited to try and make it up the staircase without touching the laser beams.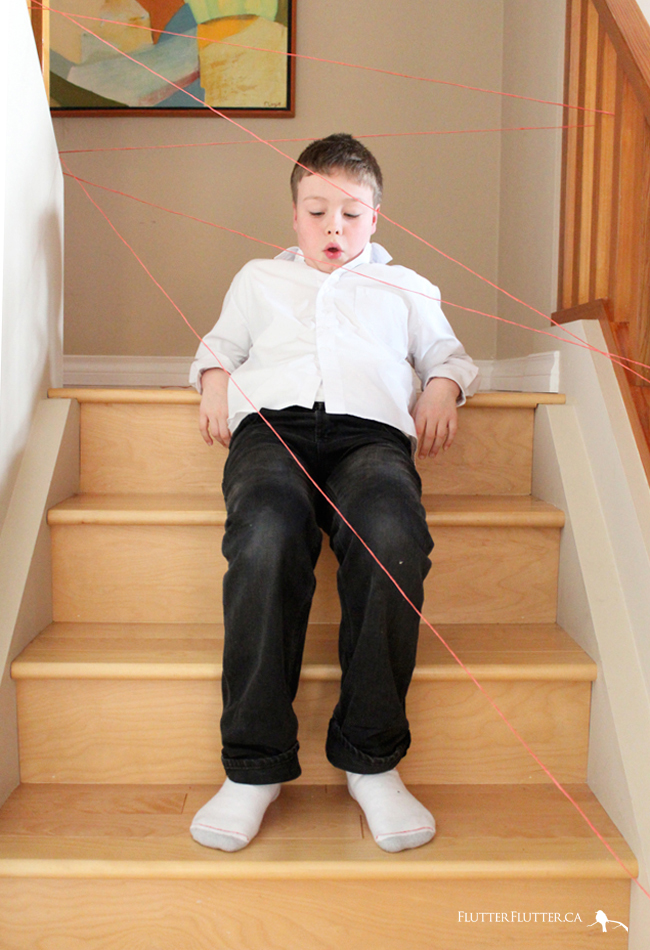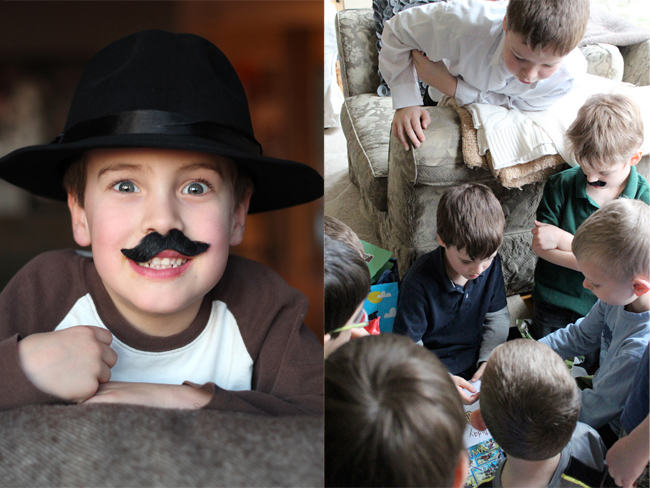 I think that covers the highlights! Older brother has announced that he liked this party so much that he wants a complete redo for his birthday in the Fall. Sounds good to me!
Have a good week!