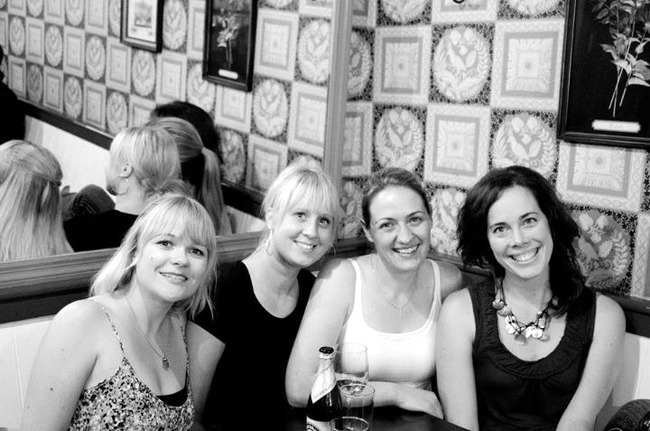 We've got a visitor on the blog today! Say hello to Sam everyone! This is us at Chelsea Market on a trip to New York. Sam is second from the left, in between Sherri and Claire. It feels like so long ago, and looking at this pic makes me want to jump on a plane! But, now that you've met Sam, you really need to take a peek into her amazing dining room transformation!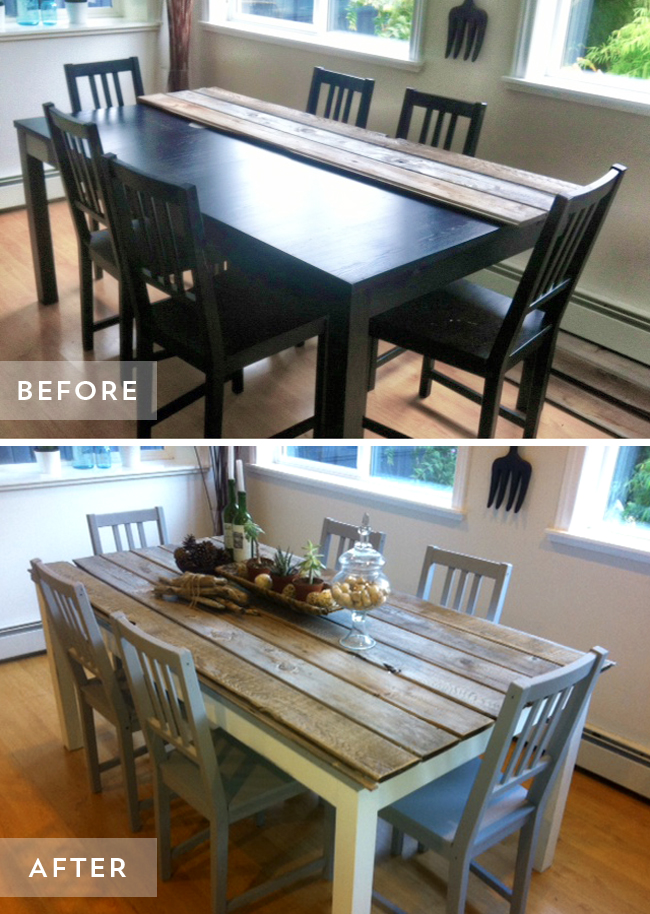 Isn't it great! Sam wanted to change up her table and chairs, and with just a little paint that she already had on hand, and some interlocking boards, she has completely transformed the room for only $10! Pretty amazing DIY, don't you think?
Thanks for sharing Sam!
[ UPDATE: I've received lots of emails with questions since this post, so I thought I'd answer them here so you don't need to go searching through the comments if you have a question. Firstly, Sam used a couple cans of leftover FAT Paint chalk paint, mixed together, to come up with her table color. Because she was using this type of paint she didn't sand or prime, just painted it on! She bought all of the boards in one bundle from Rona (Canada's home improvement store) for $6! She nailed on the wood top. Hope that helps! ]