Hi there! My name is Rosa Pearson, and this is my blog, Flutter Flutter. Welcome!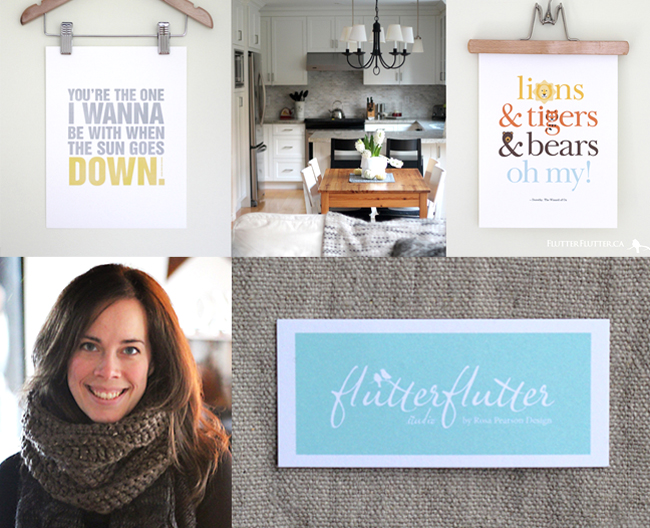 I started this blog in November of 2010, when my role as graphic designer had shrunk to fit into post-bedtime hours and I was trying to find creative balance. I love my family in a huge way, but I also get super excited about home decor, DIY's, painting, and creating in general. So, on Flutter Flutter you will find graphic design projects I'm working on, family art projects, interior inspirations, and the renovations that they inspire!
A lot of amazing things have happened since I first launched this blog. Flutter Flutter has been featured on ABC's LiveWell Network, Design*Sponge, Design Mom, Poppytalk, and the Globe & Mail. And, I have met so many fabulous people, both online and off, and have been inspired by all of their amazing talents and successes. I hope that this blog inspires you in some way to go out and fully embrace the things that bring you joy in life, no matter what stage you're in!
We are slowly renovating our little house on a hill in the suburbs of Vancouver, British Columbia, in Canada. I'd love to hear where you call home!
Thanks for stopping by!