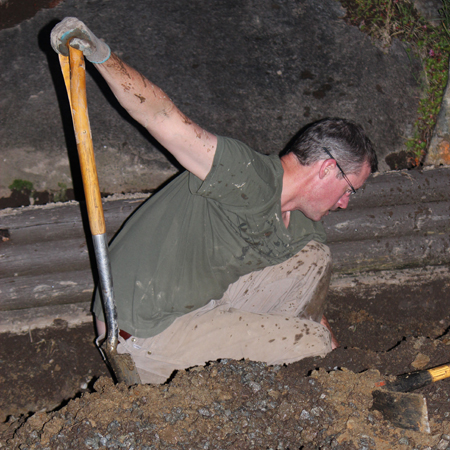 Jason has been working hard digging trenches in the clay after work, and now we're filling them back up! Some readers with similar issues commented, asking what the next steps were going to be, and so here's the play by play!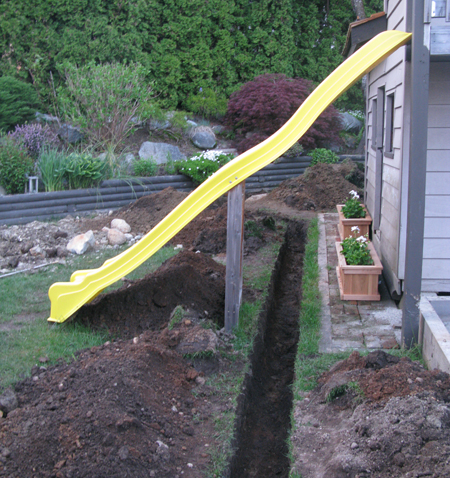 First, dig out a trench 16″ down and 12″ wide, with 1″ of slope per 100ft to get the water in the direction you want it to go.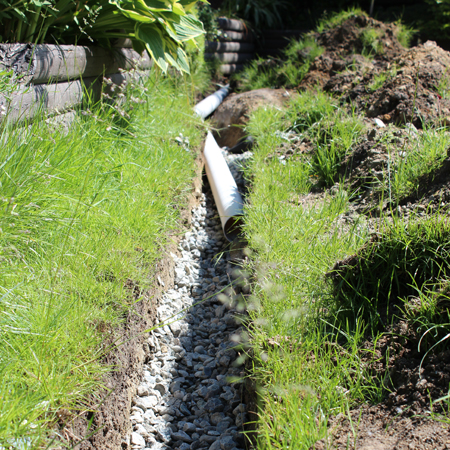 Then, add 2″ of 3/4 crush in the trench and lay in 4″ perforated PVC pipe. We were warned not to use Big O, since it tends to fail.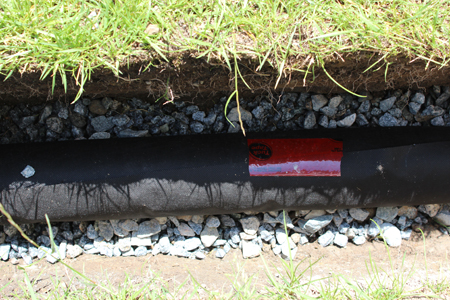 After connecting the pipes, wrap them with permeable landscape cloth.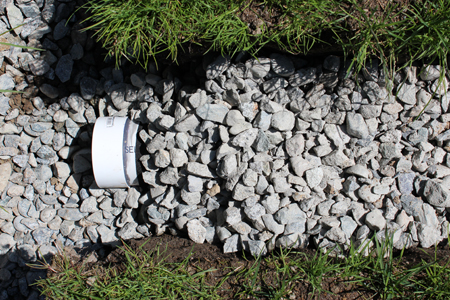 Cover the pipe with 3/4 crush. And then cover with a layer of landscape cloth.
Top with 2 – 3″ of topsoil, and you're done!