Today, I'm participating in her summer blog crawl over at Gallery No. Eight! So, hello if you're a visitor today! I'm so thrilled to have you here! 🙂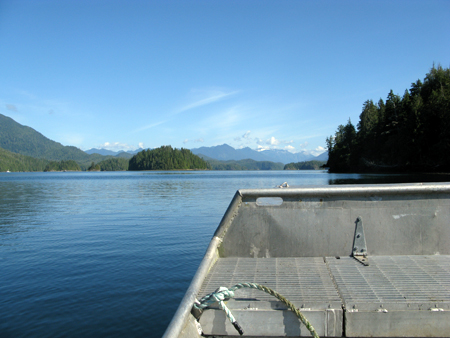 Brittany asked us to share a summer moment with you. My favourite is always found in Tofino, over on the Westcoast of Vancouver Island. It's the place that we go ever summer. And every summer we talk about how we could live there year-round. It's that wonderful. And relaxed. And beautiful. Here are some of my favorite places in and around Tofino!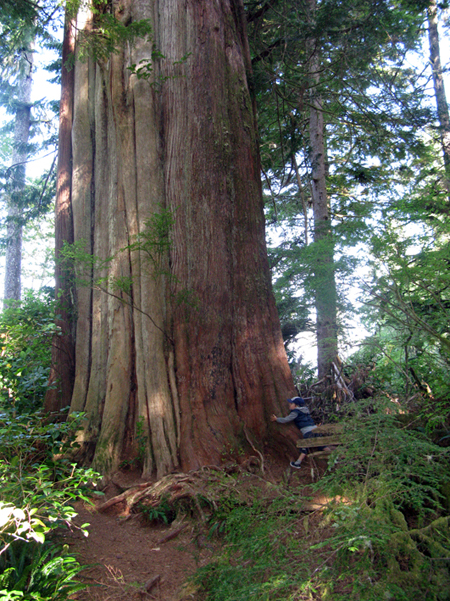 This is one of the largest trees on Meares Island. You can get there by kayak, or water taxi. I've done both, and either way it's fabulous! Do you see my son at the bottom of the tree?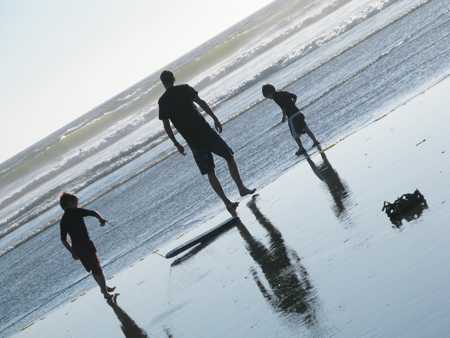 Beach time, of course, is always a hit. It's the first thing we do when we arrive. And, after a ferry ride, and hours of driving, some open space to run is perfect.
Canada's answer to surfing. Thrilled that I tried, and conquered. ; )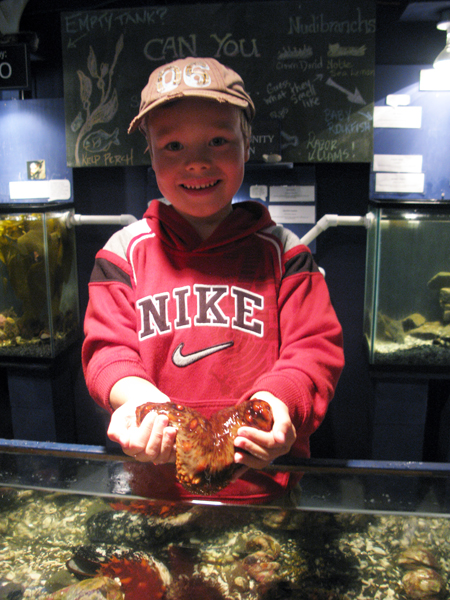 And for those of you with kids… you need to take them to see the aquarium in Ucluelet. It's a fifteen minute drive from Tofino, and the best aquarium we've ever been to.