I have to share some pictures of the adorable robot-themed birthday party we went to last weekend. Our fabulous neighbors are responsible for all of this cool stuff. So, if you're trying to find some ideas for a child's party, read on!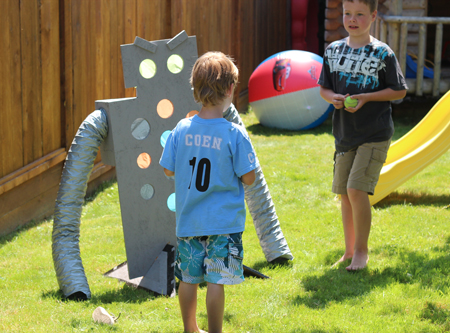 After that amazing cake, I think my favorite part was the giant robot built for a game of toss. The colored circles are taped onto the back of the plywood robot frame so that they break when the ball hits the center. Pretty great idea!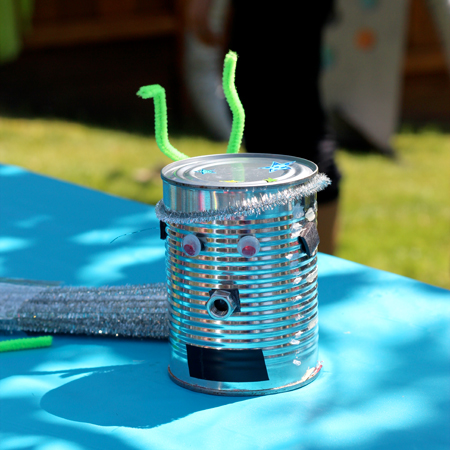 All the kids had a blast creating their own robots with the help of the adults. All you need is some empty tin cans and supplies from the dollar store. And magnets came in handy to stick on the bolts.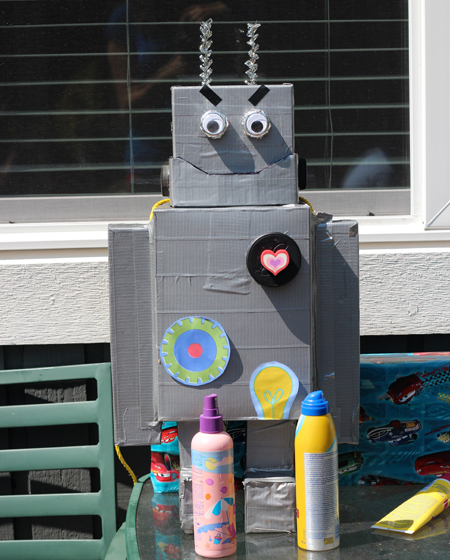 And no party is complete without a pinata, right?! This homemade pinata was amazing! I don't know why I didn't think to move the sunscreen out of the way for the shot. Ha!
My oldest son's birthday is coming up next month, and this has inspired me to get going on the planning for it! But first I need to focus on the weekend ahead… so many exciting plans! Have a great weekend!