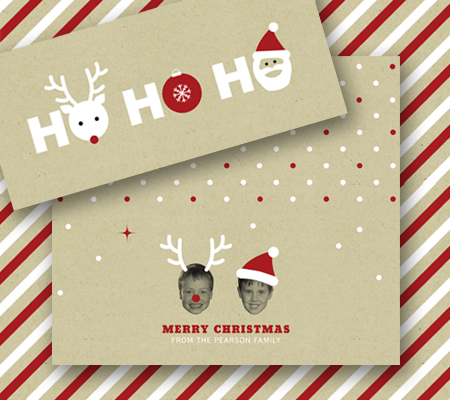 This is the Christmas card that I designed and sent to family and friends… until I ran out!

Note to self: Increase the print run next year. I'm virtually sending this to you along with a huge Thank You for stopping by my blog and leaving your encouraging comments in 2011. To all my blogging friends that I've connected with this year, virtually and in person, you have inspired me immensely. To my "real life" friends that read my blog, your support and encouragement means so much! I look forward to another fun year ahead!
Wishing you a Merry Christmas from our family to yours!