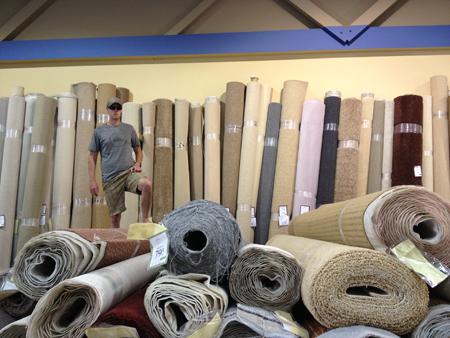 I have been on the hunt for wool carpet for our youngest's room for way too long, but I just couldn't stomach paying $1400 for carpeting ONE bedroom! The idea of continuing the hardwood that runs throughout the rest of the house was a slightly cheaper option, but didn't seem very cozy for a bedroom and I would still have to buy an area rug.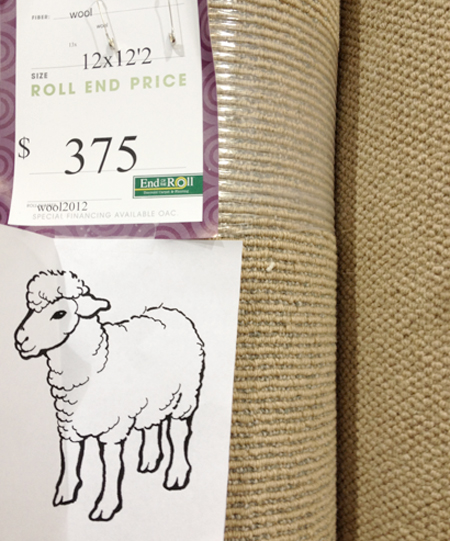 Finally the search is over! Jason and I were driving past End of the Roll Carpet in Vancouver last week and swerved into the parking lot when we noticed their sign saying that they now stock wool carpet! Good quality, affordable wool carpet! They have made my day!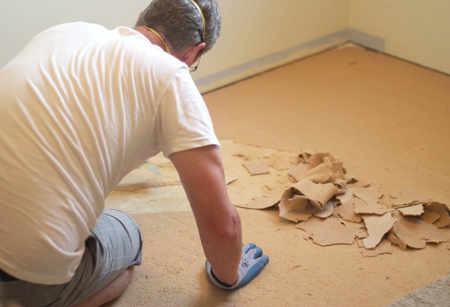 So, in preparation for the install we need to rip up the existing carpeting, but it's proving to be no small task. If the previous homeowners are reading, I would just like to say that gluing down carpet is just not cool. We know now why they didn't renovate this room for thirty years! So, there is a lot of scraping going on upstairs right now thanks to my very hard working hubby! It's going to look fabulous! And now I can finally move forward with setting up Ben's bedroom so he can have his own room again!