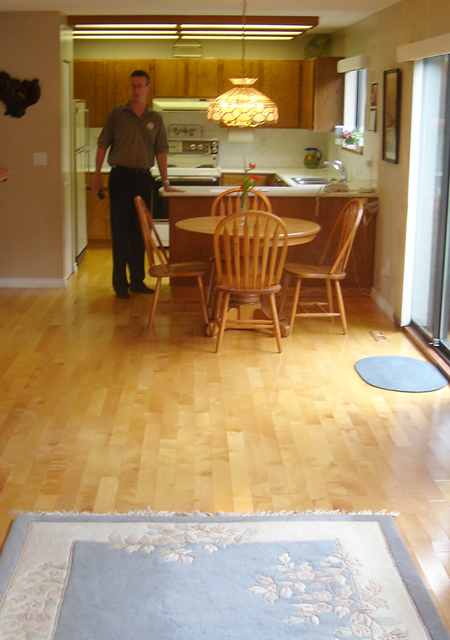 Check out the picture that I found from when the previous owners lived here, and before we tackled our kitchen renovation! It's shows a little more of the room than you've seen before, so I thought I'd take some pics to show more of the family room/eating area/kitchen. I always hesitate to show too much because it's a work in progress.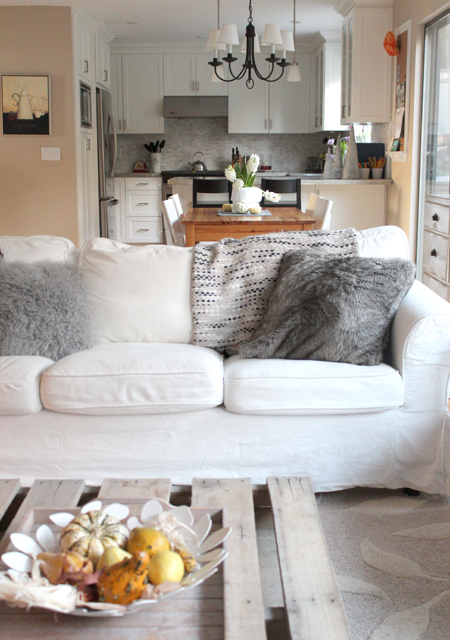 It looks kind of cramped in this picture, but I wanted the sofa to visually break up the long room, and I'm happy with the layout of the furniture. The beige wall on the left is currently the same colour as the rest of the walls, and now that they are all going to get a paint job I was thinking about trimming out and painting that one wall to match the kitchen cupboards. I think it would make the kitchen look a bit wider. What do you think? Keep it the same as the rest of the walls, or treat it like part of the kitchen??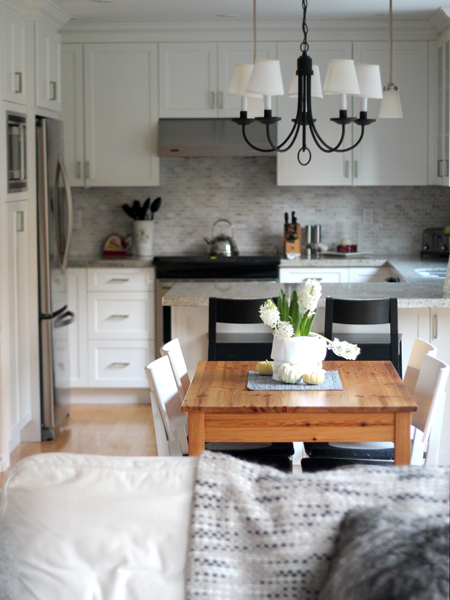 I haven't shown a view of our eating area before because for the longest time we had no chairs! We borrowed chairs from the dining room while I was waiting to find the right chairs for the space… turns out they were waiting for me at Ikea all along! The table is a hand me down, and we've been searching for a long time for the right replacement, but can never seem to decide. And so it goes I guess! Life gets busy, and things fall to the bottom of the list if they aren't completely hideous.