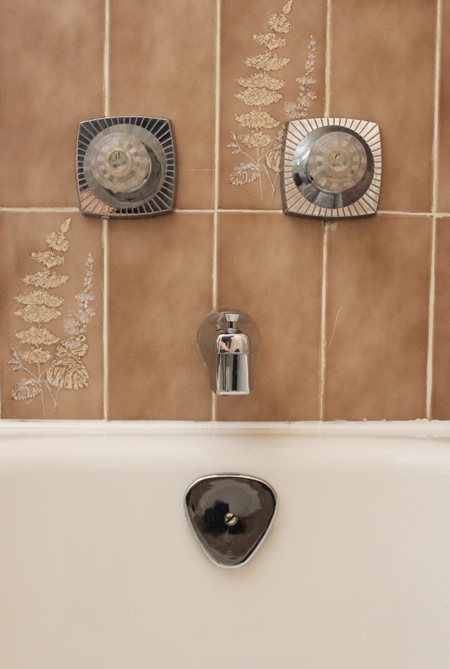 These faces have been staring at me in the shower for three years now. A little spooky, no?! I don't know what's worse, that, or the hideous tile behind those eyes! Welcome to my upstairs bathrooms. Aren't you glad you popped over today?! Yes, anyone who's commented about how my house must be perfect… eat your heart out on this little slice of the 70's. I know you're jealous.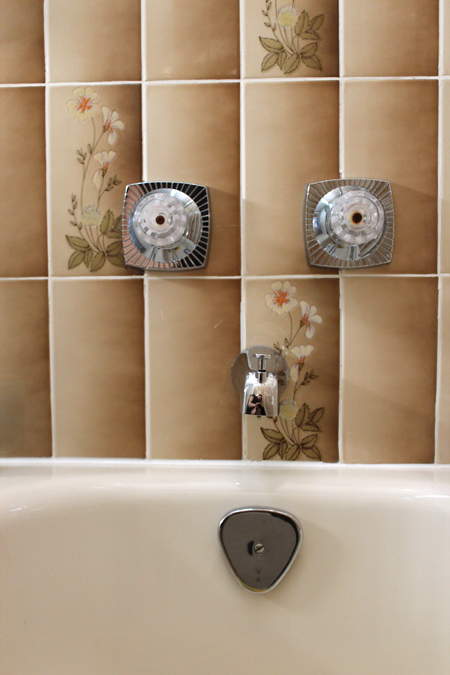 I think these boys need to be put out to pasture. I no longer want to shower with my little friends. They've got to go. Time to start planning "Operation Bathroom Renovation"!
How about you? Any vintage lovelies overstaying their welcome at your house? Please tell me I'm not alone in wanting to bomb my bathrooms?
If you could use some lighting, then don't forget to enter the $75 Arcadian Lighting Giveaway by this Friday!
Photo Credits: Rosa Pearson @ FlutterFlutter