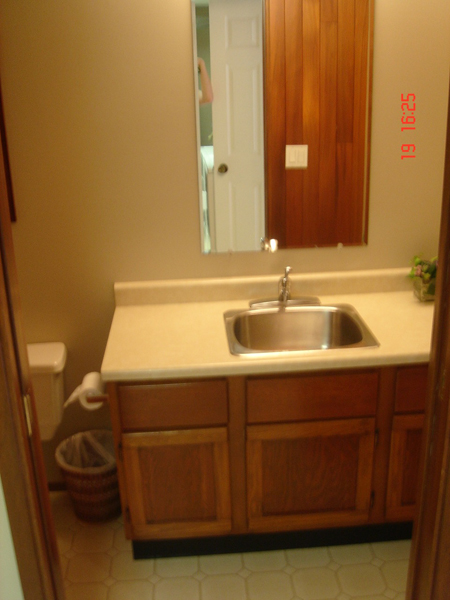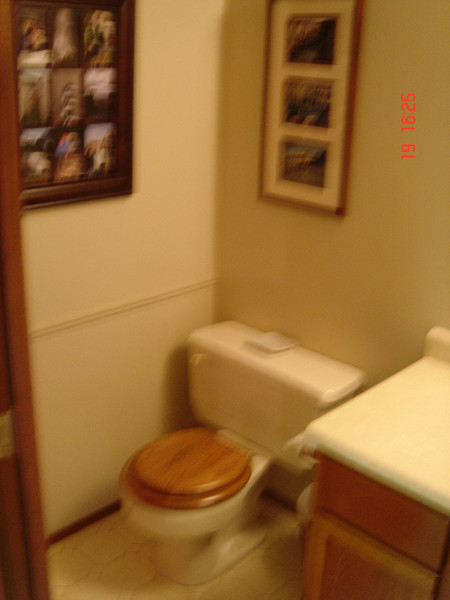 This is what our powder room looked like on move in day. I know! Not pretty. It looked more like an industrial scrub down room than the powder room for visitors to our home. It's probably best that the pictures are blurry! haha! Not to mention that it also had a suspended panel ceiling – ugh. I sold the old vanity in the above pictures on Craigslist – it was just too large for such a small space. Then I put that money towards buying a freestanding antique console table (with a nod to Sarah Richardson) to make the space feel larger. And for those wood freaks out there, I apologize in advance if this offends, but gray paint won over wood grain this time around.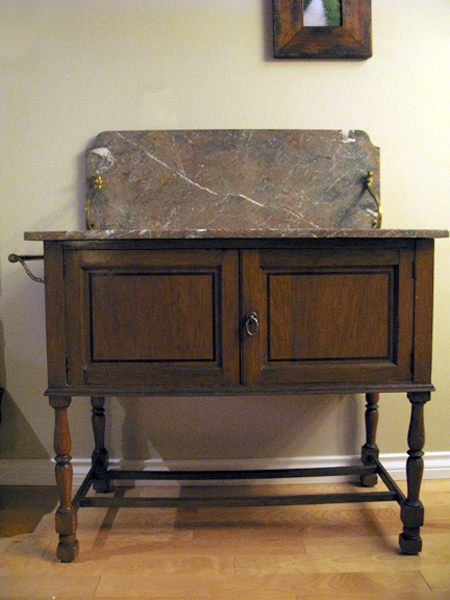 And this is how it looks now: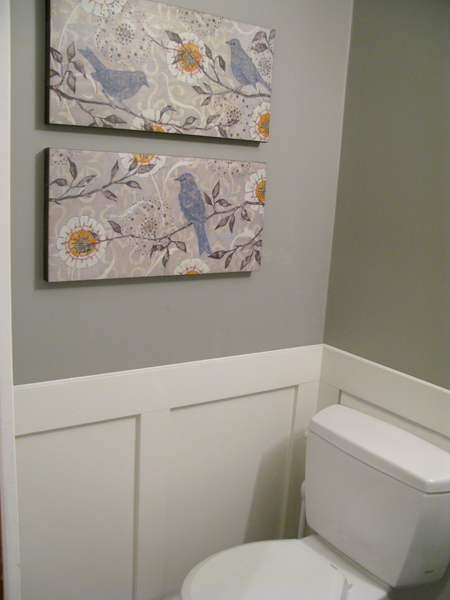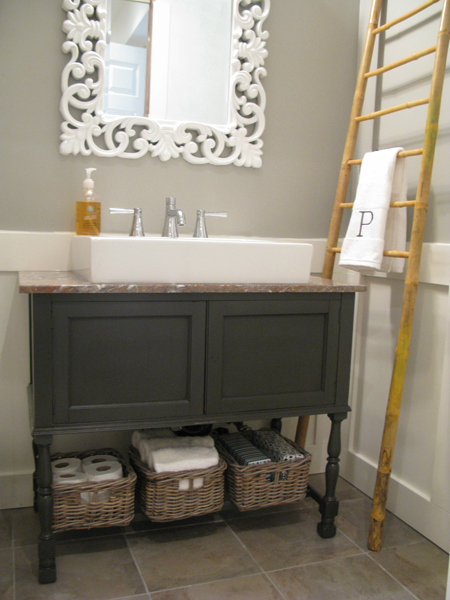 All she needs is the perfect pull or knob for the front and the bathroom will be done! At last! And thanks to the hard working hubby for installing the trim, which I've wanted since seeing this post. Makes me smile!
Linking up at: Domestically Speaking