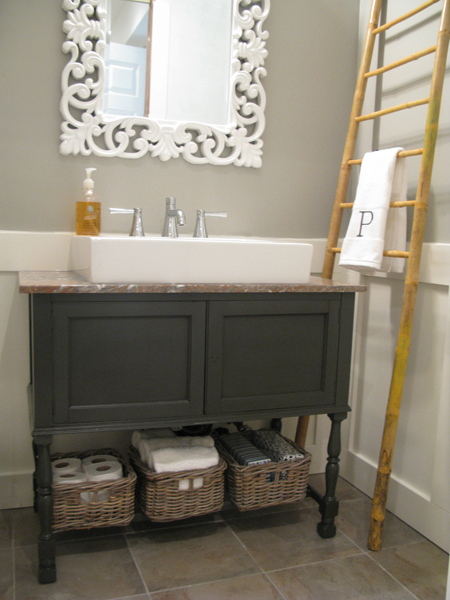 Do you remember this picture from our bathroom reno? Well, I'm super excited to say that it's been featured on two blogs that I recently found!
Maryann, over at Domestically Speaking, spotlighted our bathroom in her 70th Power of Paint Party! Her blog has made me realize that there are still so many super creative bloggers to discover!! You should see some of the other paint projects that were featured… wow!
Involving Color has endless amounts of inspiring pictures that you can browse by room color, style, etc. Jena has included some pics of our bathroom, kitchen, and master bedroom in a feature for her Inspiration Gallery!
Thank you so much Jena and Maryann!