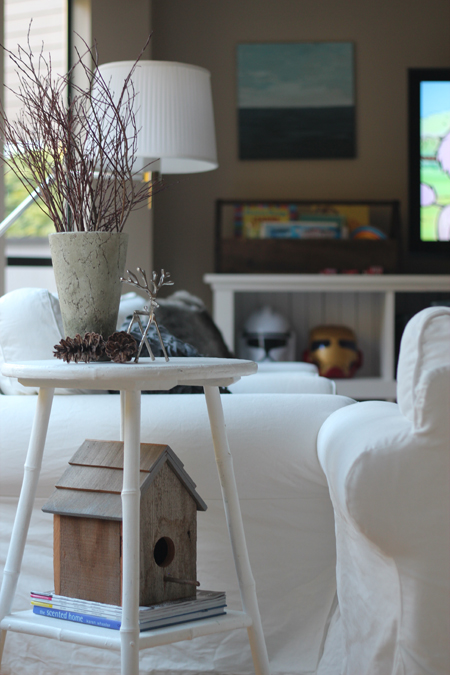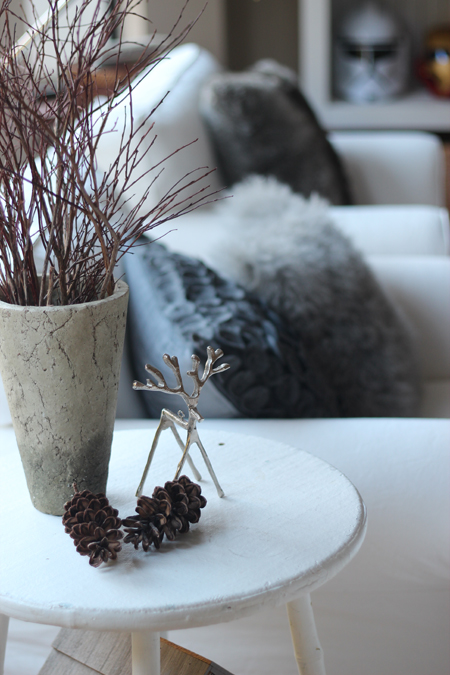 December is here, and I'm excited! It might have something to do with two little boys that have been asking every day for over a month when Christmas will be here. Christmas decorations have come out of hiding throughout the house, but for our family room this year we're keeping it simple. Warm and cozy is the goal, with neutral greys, blues & earth tones in wool and faux fur pillows, along with natural elements such as twigs and pinecones… oh, and my favorite little reindeer.
We've had sick kids around here lately. Our oldest has been home from school for four days so far this week. Poor guy. Hopefully that's it for this year, and we'll be cold-free for the rest of the Christmas season.
PS – Today is the final day of the $75 Arcadian Lighting Giveaway!! Enter HERE!
Photo Credits: Rosa Pearson @ FlutterFlutter