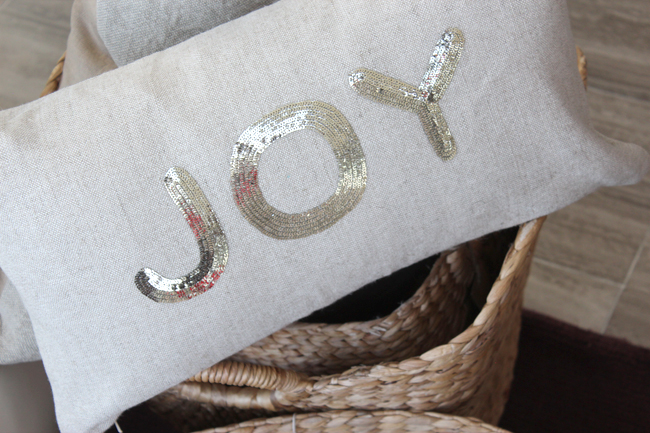 I love pretty things, and I know that the chances are high that you do too. So, I thought that I'd take a break from my summer adventures to share some pictures that I took at the Indigo Holiday 2013 Preview event this week. One of my faves is this JOY pillow. The contrast of linen and glittering sequins is perfect, don't you think?!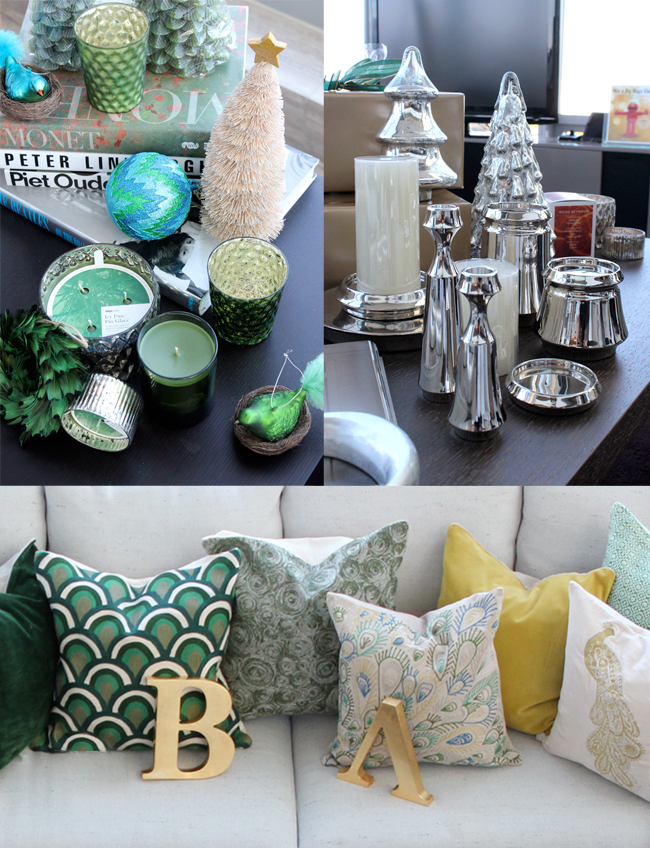 One of my favorite things from Indigo, besides their books of course, is their gorgeous home decor items. Inspired by the Gilded Age, Indigo's Holiday collection this year brings vibrant greens and blues and holiday sparkle to the home. The scalloped pillow on this couch is just gorgeous. Bold, graphic and elegant all at the same time! (And the location of the event was nothing to scoff at either… I wish I could have brought you with me to see the floor to ceiling windows overlooking the Vancouver waterfront. I would have happily moved in for the bathroom alone!)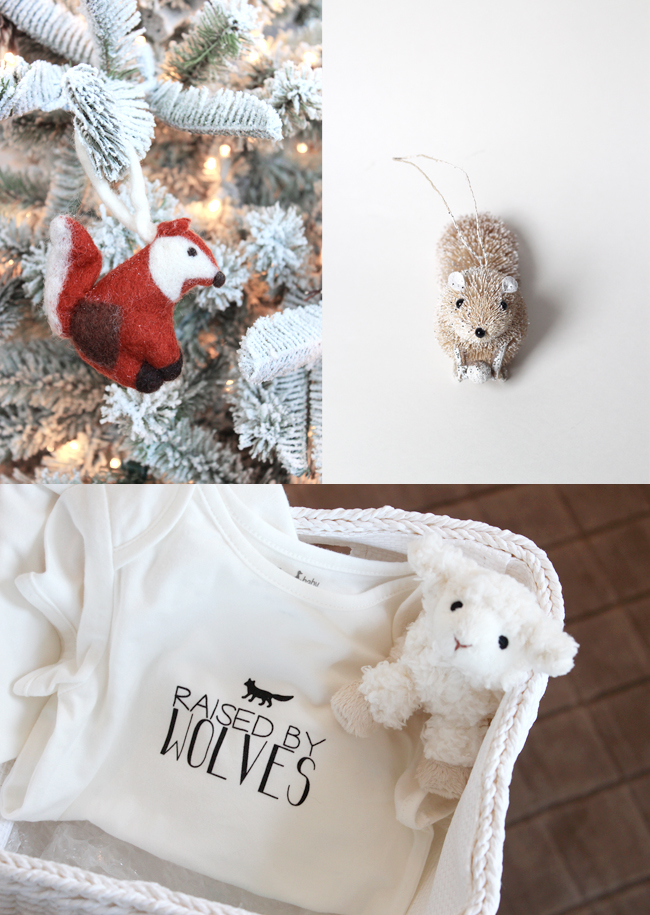 I'm always excited to see what new ornaments will be at Indigo each year… this year I took home this little squirrel with his shiny nut. He'll be right at home on our Christmas tree this year alongside my collection of birch bark stars. Don't get me wrong, I'm not pining away for winter. I don't want summer and all its sunny days to end just yet. I must admit that Indigo's preview events always whet my appetite for the holiday season. But, I plan on embracing the sunshine while it's here! So let's go make this a great weekend!
Happy Friday!