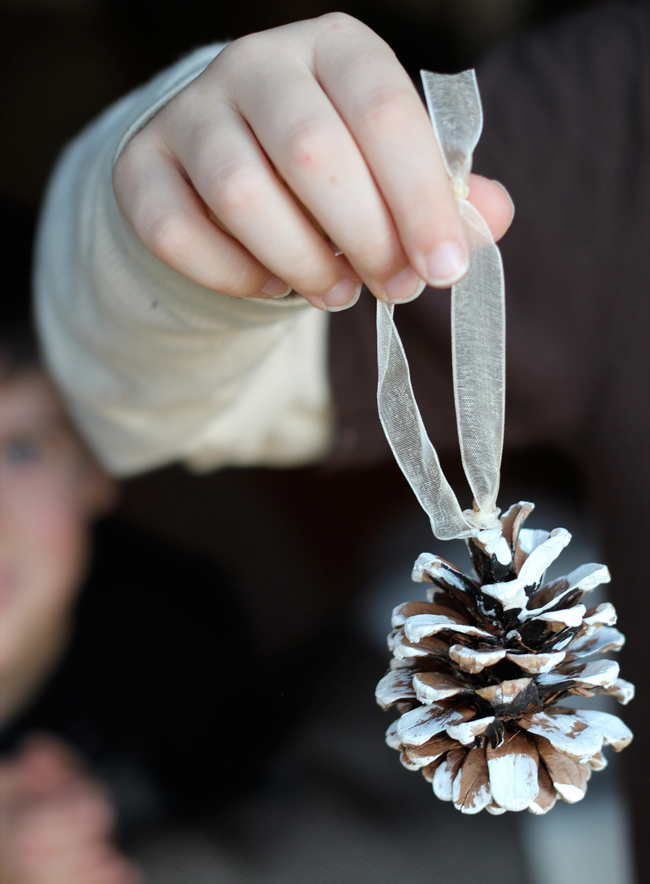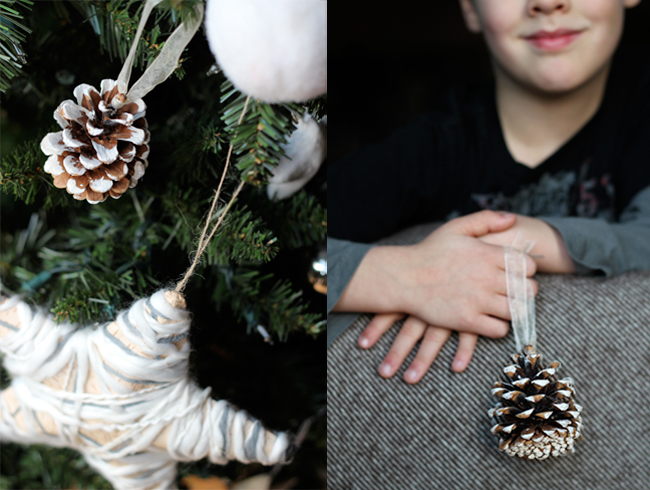 Last year my oldest came home from school with a pinecone ornament for our Christmas tree. I loved the look of the white painted tips, and wanted to add a lot more of them onto the tree this year! So, I collected some over the last year, and tonight we spent some time painting the tips of pinecones!
This is truly the easiest DIY ever! All you need is:
Paint, watered down until it's thinner so that it doesn't get clumped in the tiny spaces.
Paintbrush
Pinecones, the sturdier the better!
Ribbon. I think a thin shimmery ribbon is nice, but some twine, or even string would look good.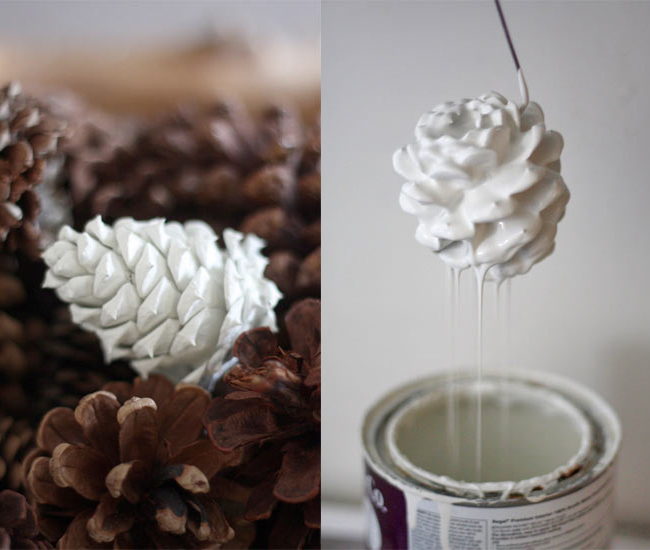 Do you add pinecones into the decorating mix at your house in the fall and winter seasons? Have you painted them before? Next I'd like to try dipping some pinecones to look like these ones (above) by Jessica Christman. Aren't they pretty?!