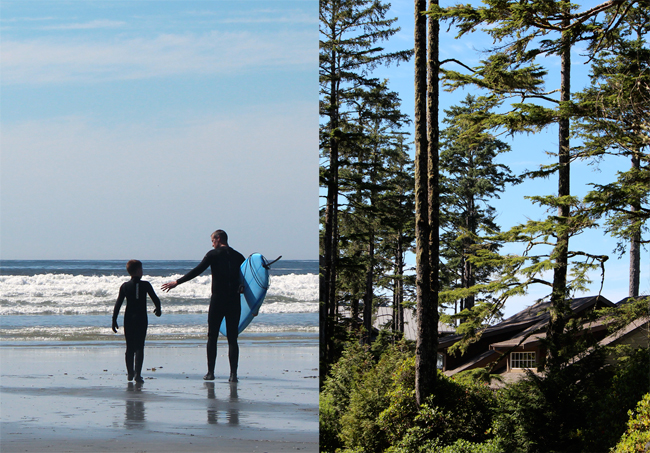 We're back from Tofino, on the west coast of Vancouver Island. Well, truthfully we've been back for almost two weeks already, but September always seems to get ahead of me. Everyone should visit Tofino at least once in their lives. It's just so beautiful! The sound of the waves, the smell of that fresh air… brings us back every year.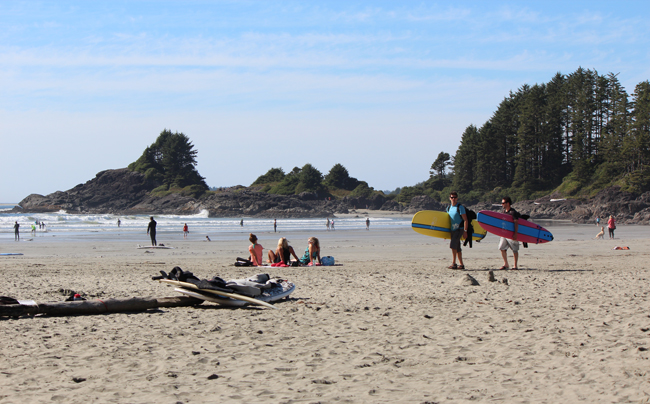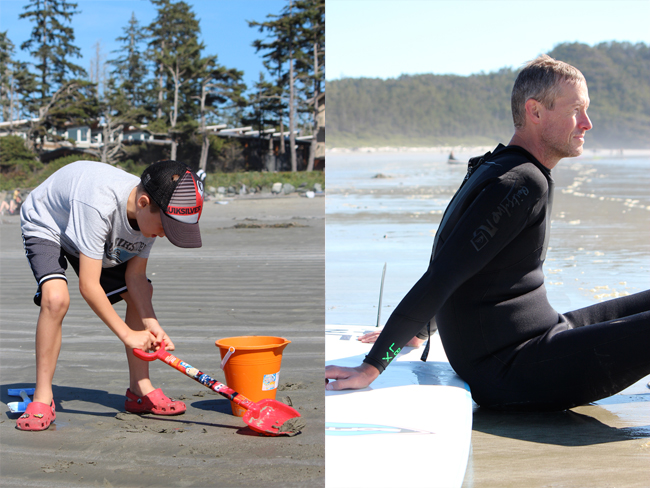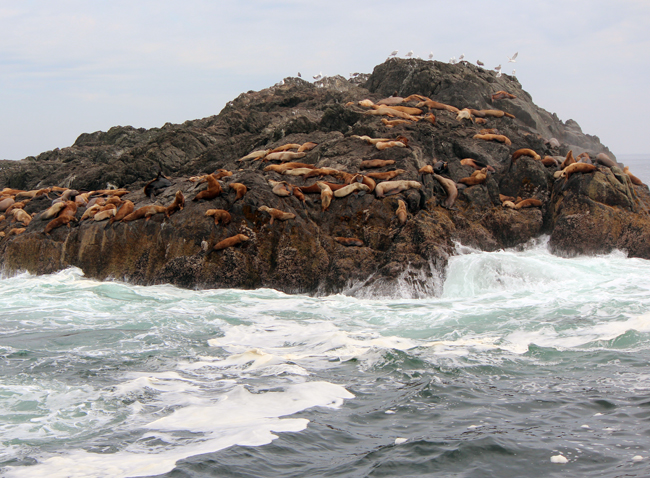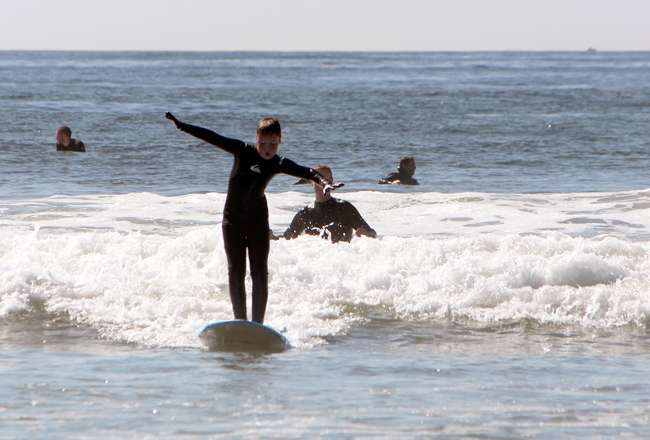 Yes, this is our eight year old, surfing! He made it look so easy! I'm pretty thankful that hubby is such a great teacher! Lord knows that my feeble surfing skills should not be shared with the next generation.
While we were on holidays the blog was nominated for Top 25 Canadian Mom Blog of 2013! We made it to #14 last year, and I'd love it if you could head over to Circle of Moms and vote for Flutter Flutter every day until September 25th. Thank you!