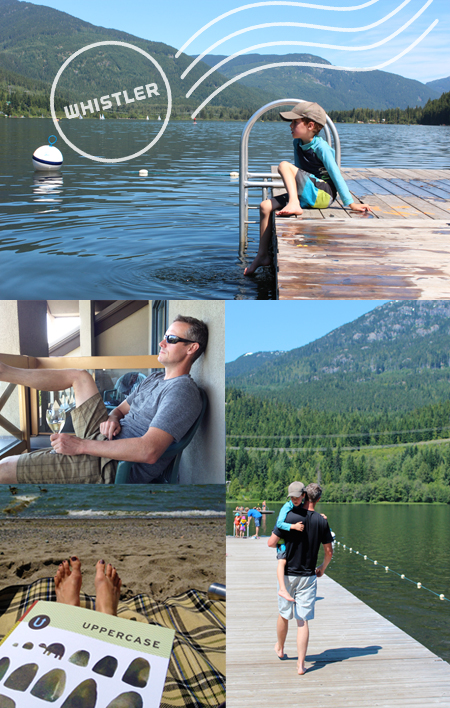 Okay, so we aren't actually in Whistler anymore, but haven't we all received postcards from people after they're already back from holidays. Consider this one of those! 😉
We usually head up to Whistler at least once every year. It's so beautiful, and it really helps to unwind when you're surrounded by nature. Between the hotel pool and all the lakes the kids are pretty much swimming the whole time, so they sleep well. I officially love family bike rides that end in everyone jumping off a dock and then drying off in the sun.
How about you? Do you have a spot that you visit for a yearly escape?