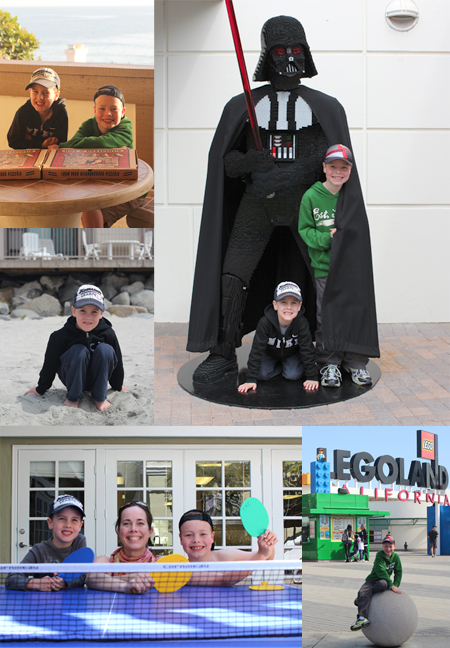 After a great time in Palm Desert with the in laws, we headed to Carlsbad to visit Legoland. We knew the boys were going to have a great time, but what surprised me was how much I enjoyed the trip! We decided to stay near the beach, not near Legoland. It was the right decision!
Downtown Carlsbad is charming. From our condo we were able to walk to shops & restaurants, and the beach was right across the street! The Naked Cafe is a must for breakfast or lunch. And you can eat in their beautiful courtyard! Also, Paradise Pizza is a hidden gem, with amazing pizza. Both of these places have gluten free options, which is part of why we loved them so!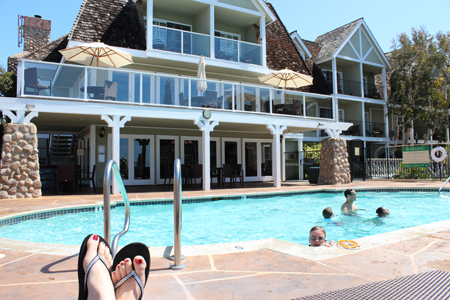 I researched accommodations in Carlsbad for quite a while, and decided on Carlbad Inn Beach Resort Condominiums. If you're going to head down to Legoland and still want some beach time, pool time and a kitchen so you can make some meals… this is the place!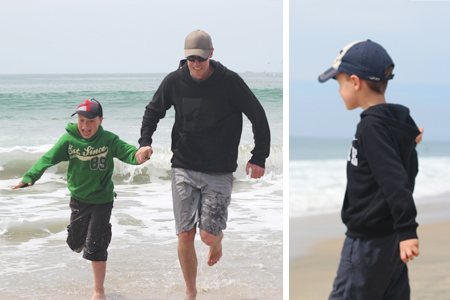 I'm reminiscing about our holiday because it's mostly rain in Vancouver lately. It makes me want to jump on a plane again! How about you? Have you been anywhere warm this year? Maybe we'll all get some sun this weekend! Regardless, have a good one!