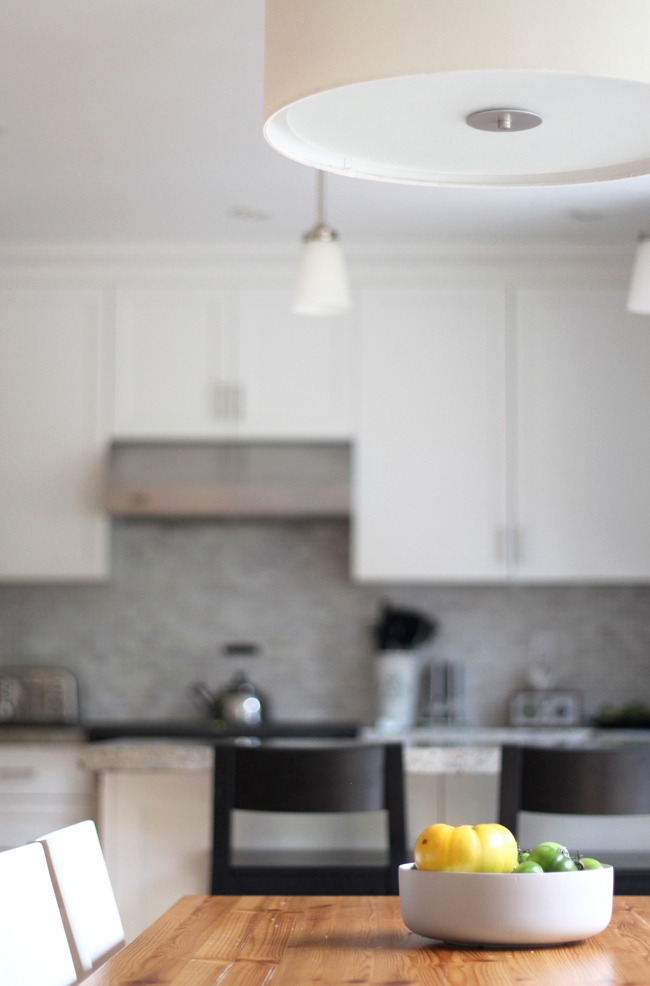 How is your week going so far? Life has definitely had its ups and downs over here lately, so it's nice to receive emails that give me a boost. Today I thought I'd share that EQ3 asked me to be their 'Blogger of the Month' for October! I love this Canadian company, so of course I jumped at the chance! Over the course of the month I have posted on the EQ3 FB page, and you can pop over to the EQ3 Inhabit blog post where I share more pictures of our latest kitchen addition, the Connick Pendant. What a treat it is to have hanging over our table! It is exactly what I've been searching for, simple & beautiful!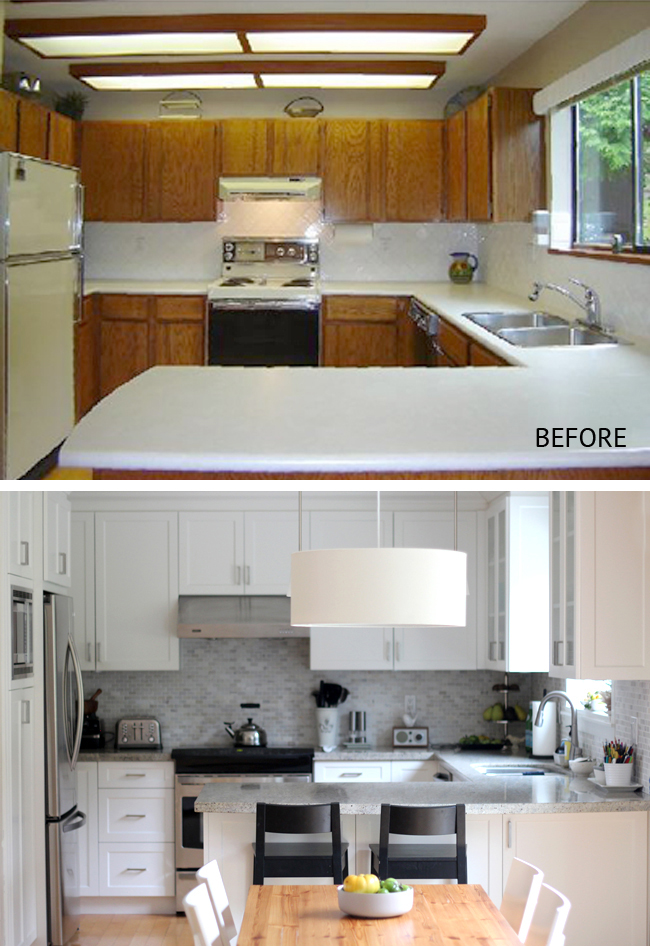 And, of course, everyone loves a Before & After, so I couldn't resist sharing one including our latest addition!
Thanks for having me EQ3!