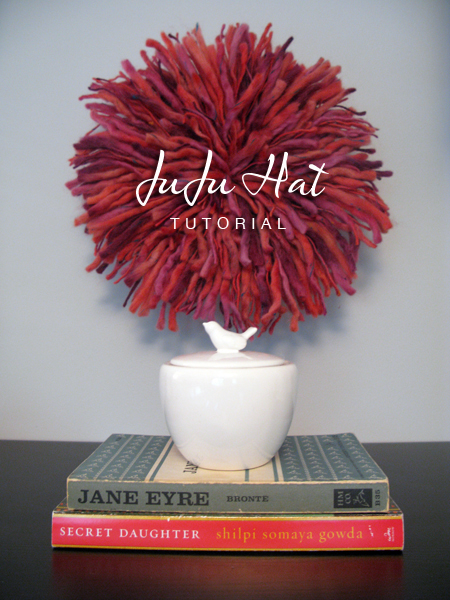 This is What You Will Need:
Thick Wool Yarn (aprox. 1/2 ball for small, 1+ for large)
Scissors or X-acto knife
Poster board or Thick card stock
Stapler
Double sided tape
Popsicle sticks or Chopsticks
STEP ONE: The Backer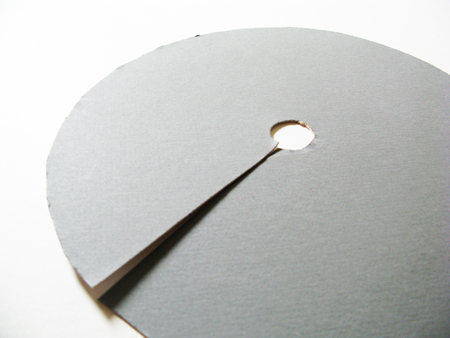 Trace and cut a circle out of poster board. Then cut out a 1/2″ – 1″ hole in the center of that circle, depending on whether you're doing a large or small hat. Next, cut from the outside edge of the circle to the inner circle, as shown. I used a dinner plate as a template for tracing my circle. (10.75″ diameter (1″ center hole)).
STEP TWO: The First Layer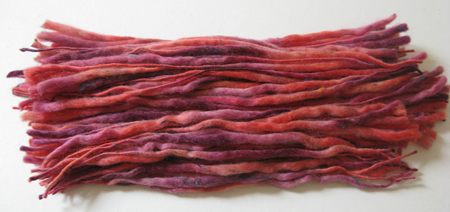 Cut the yarn aprox. 1″ longer than the diameter of your circle backer.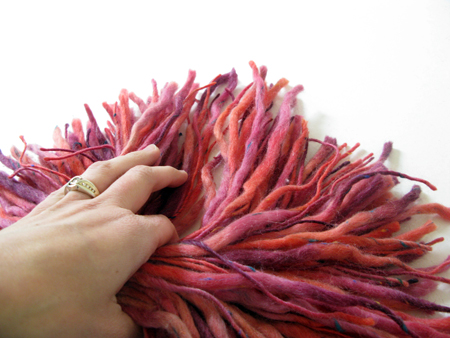 To figure out how much yarn you need to cut for the first layer, just hold it on top of the circle, spread it out like a fan, and see if there are any hollow areas. If so, cut some more until you like the fullness.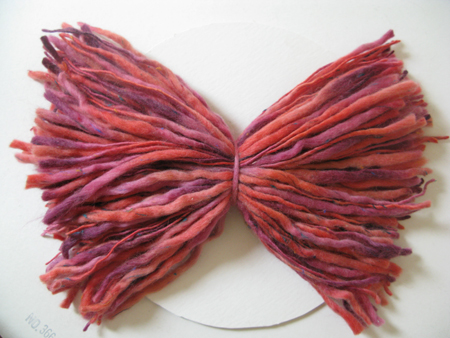 Once you've established that you have enough yarn to fill your circle, use a piece of yarn to tie the bundle in the middle.
STEP THREE: Additional Layers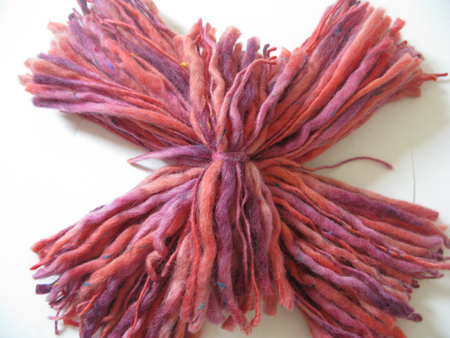 Divide the sides of the first bundle in half so that it's the shape of an x. Cut a second bundle of yarn into shorter lengths than the first (mine were 4″ shorter) and tie. Place bundle vertically onto the x and tie around the sides of the x shape. Repeat with a third, even shorter layer, if desired. I did. Just make sure that you tie on the third layer horizontally this time. You don't want all the ties in the same place or it will naturally want to separate in that area.
STEP FOUR: Attach to the Back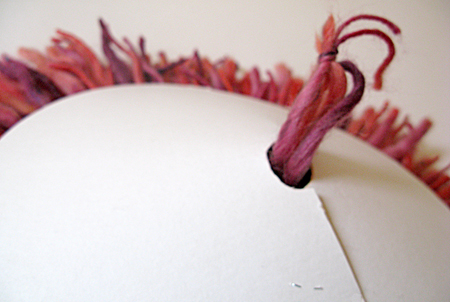 Turn yarn upside down so that the knots are facing up. Overlap the edges of the poster board to desired cone shape. Staple in place. Pull the ends of the ties through the hole, and tie a knot with the ends to create a loop for hanging.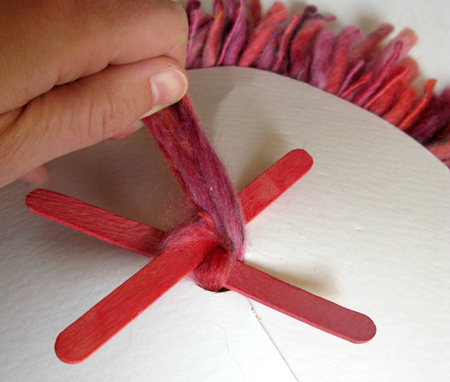 If your hole ends up being a bit too big, and the knots themselves don't hold the yarn in place, then tug on the yarn ends and stick some popsicle sticks through under the main knot to secure in place. They will also help stabilize the Wool JuJu Hat so that it sits flatter when hanging on the wall.
STEP FIVE: Secure the Yarn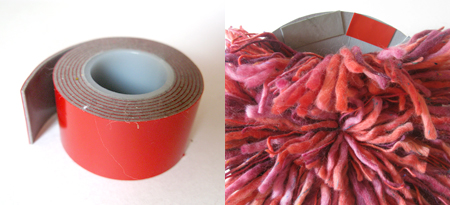 Stick the double sided tape onto the back, peel off red layer, and press the yarn down into the desired position.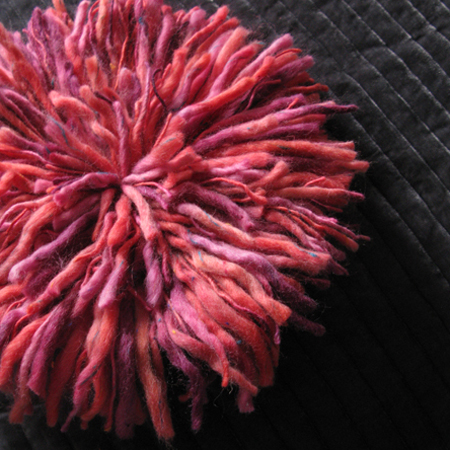 THE END!
My favorite part of this project is that JuJu Hats cost hundreds of dollars, but this one doesn't!! Or, you can buy one of my Faux Juju Hats on my Etsy shop! 
Please let me know if you give it a try! And link up if you post your results! Thanks!

Photo Credits: Rosa Pearson Design for Flutter Flutter