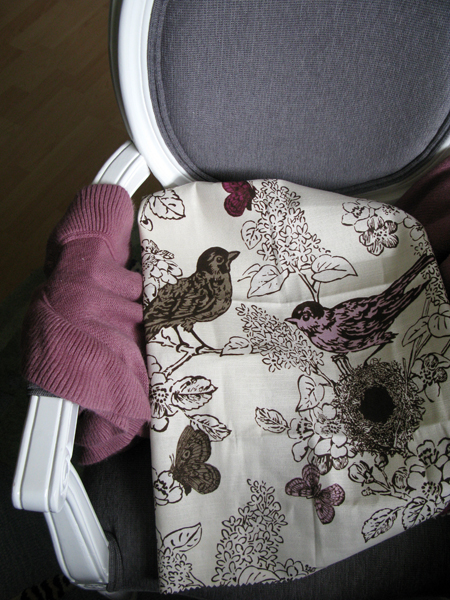 So, I know that you may have forgotten that I'm working slowly away at finishing our master bedroom… it has been a while since I've talked about it! I'm happy to say that I have made some headway! I found this cute grey and white chair at Homesense, along with the throw with the ruffled edges, but I wanted a pillow to add some interest. So, today I went fabric scouting in Gastown, at the stores that are only open to the trade, and came home happy! The fabric laying on the seat is one of the samples I picked up today… it's a Thomaspaul fabric.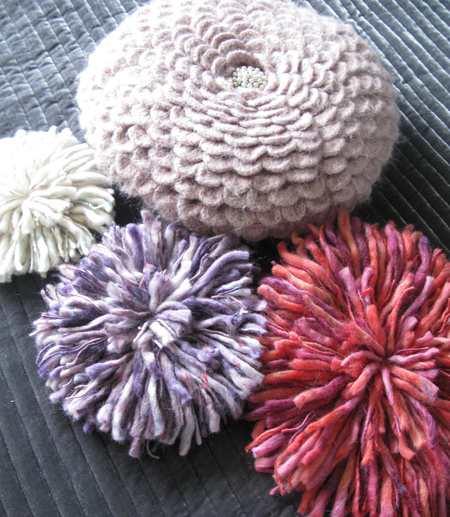 The mauve pillow in this photo sits on our bed amongst all the grey. It was the jumping off point for our master bedroom. I'm adding some of my Faux Juju Hats in a variety of colors and sizes on the wall above the chair to add some more colour and texture to the room. I like how the shape of the pillow will be mimicked on the wall. Once I get them hung I will do a reveal of that corner of the master bedroom… one step at a time right? : )
For those of you that don't want to make one yourself you can now also buy my Faux JuJu Hats on my Etsy site!