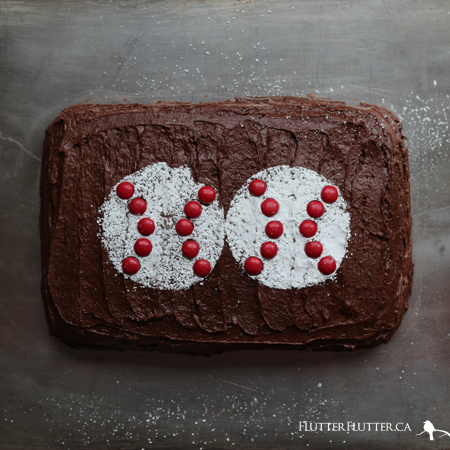 What a weekend! It's hard to believe, but our oldest turned eight! Baking is not my thing, but I needed a gluten free cake and had the mix on hand, so I thought I'd give it a shot this year. I used his love for baseball as the starting point for the cake decorating… just added some icing sugar and m&m's! And, do you notice that the two balls are touching so that it creates a subtle 8 shape?!! Yeah, maybe it's not super obvious, but I love that it's there.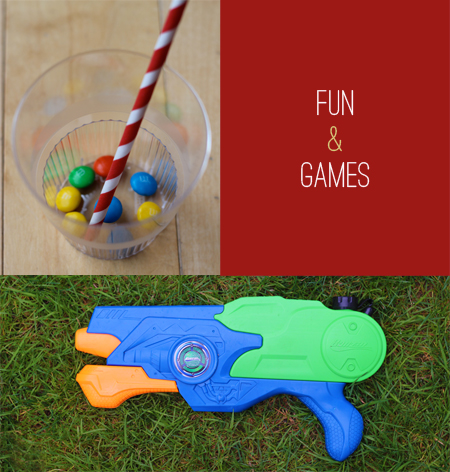 The take home gifts this year were water guns, because we've had such great weather this September! I handed one out to everyone as they walked in the door, and then sent them to the backyard for "target practice", which consisted of two saw horses and a 2×4 lined with empty containers. This was a HUGE hit! If you're looking for game ideas for older boys, I highly recommend this!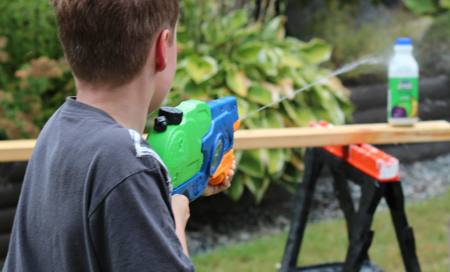 I hope you had a good weekend too! What did you get up to?