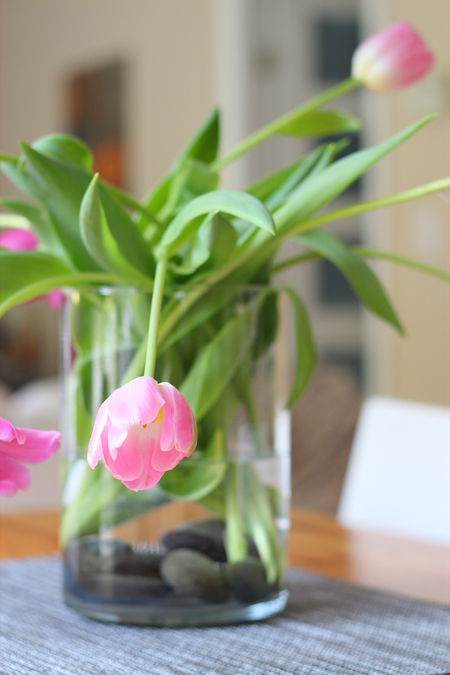 Jason is such a great husband for me and father to the boys. He sets a good example for the boys with his loving gestures, like the tulips he brought home last week! I filled the base of the vase with rocks that flew home with us from California. I love how they remind me of sun and sand and holidays.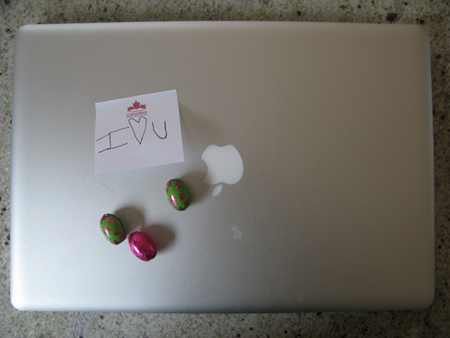 Last year, a couple of days after Easter, I woke to find this little note and eggs on top of my computer, left by my then six year old. So sweet! He has watched his dad leave notes throughout the house before he goes out of town and now he's following in his footsteps. I'm looking forward to treating the boys to some chocolate of their own on Sunday morning.
I'm so excited to have a four day weekend! In addition to heading to church to celebrate true love, and the various family feasts, we'll also be touring Home Depot to complete some projects around the house. What are you up to this weekend? Hope it's a good one!