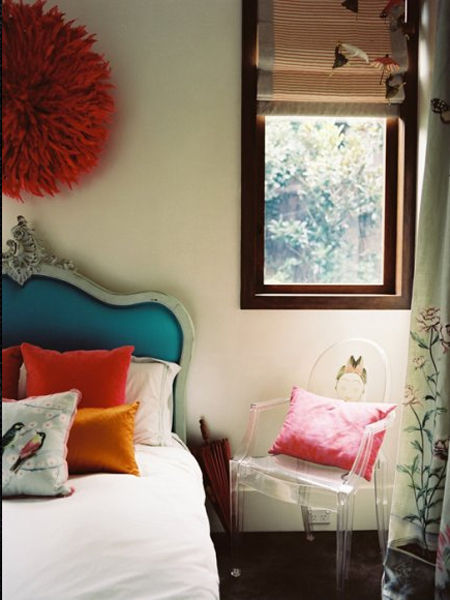 Oh, how I love this room! The colors, that headboard… etc, etc….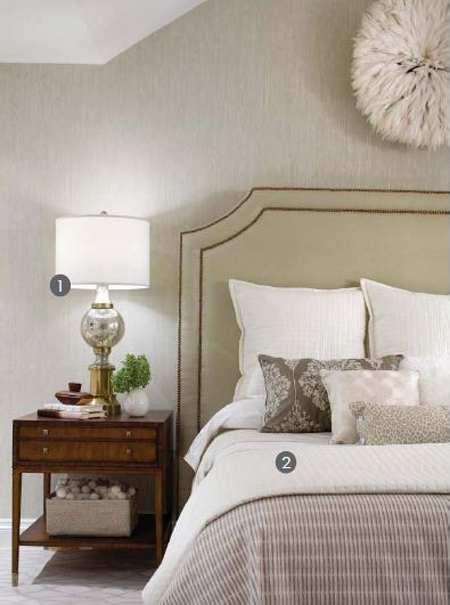 Candice Olsen telling us how she works her magic…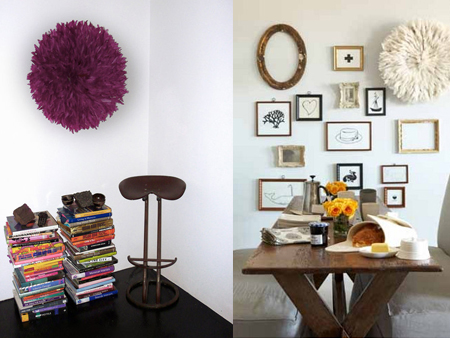 Do you notice a theme yet??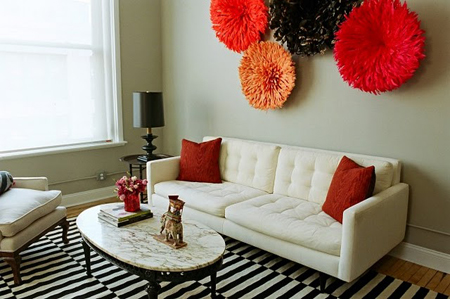 Has anyone else noticed these popping up in interiors? I was watching an episode of Candace Tells All (shown above) and I fell in love with the white feather headdress that she used above the bed. I had to find one! The search was on… but, yikes!! Who would have guessed that these beauties would run you $600+!! Some stores call them Juju Hats, and others call them Cameroon headdresses. I call them a DIY project!! Stay tuned… I feel a weekend project coming on. : )
Photo Credits: Chris Court Photography, Candice Olsen via Desire to Decorate, Laura Aviva via Design*Sponge, Jean Allsopp Photography via Desire To Inspire, Table Tonic.