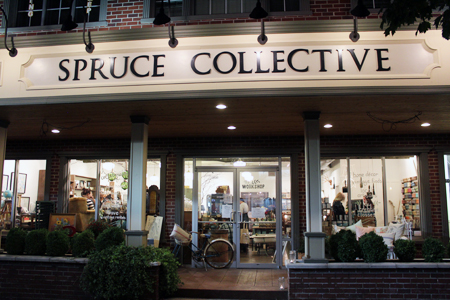 I was so excited to attend the Grand Opening for my friend's new store in Abbotsford on Friday night. Spruce Collective is the bricks + mortar collaboration between Elisa of Home Sweet Nest, Jessica of Trove Vintage Rentals & Handmade Affairs, Kevi of Twig Home, Monica of Red Wicker and Lily of Birch + Bird. A huge congratulations to all of you on a fabulous job!
Lily and I met almost two years ago, when we were both pretty new to blogging, and it has been great getting to know her better! It's been fabulous to witness the success of her blog, and now this beautiful store! I love it when genuinely nice, talented people succeed!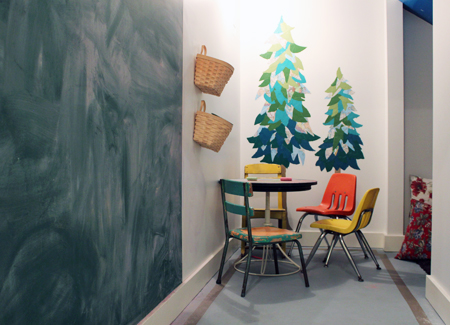 How cool is the little nook for the kids! They know what makes moms happy!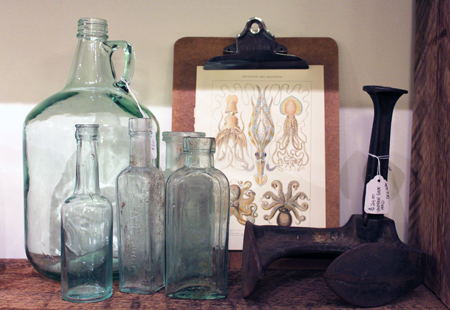 The store is filled with beautiful vignettes, and all sorts of treasures, not to mention a big room at the back for classes! You can see more pics on their site, or better yet, stop by and see it for yourself!