INSTRUCTIONS:
Trace the banana shape onto paper.
Draw something within that shape.
Cut out the shape and tape it onto the banana.
Use a pin, or thumb tack, to poke the skin of the banana.
Wait. The image will slowly appear, kind of like a Polaroid image.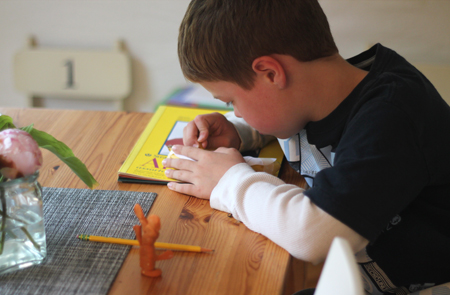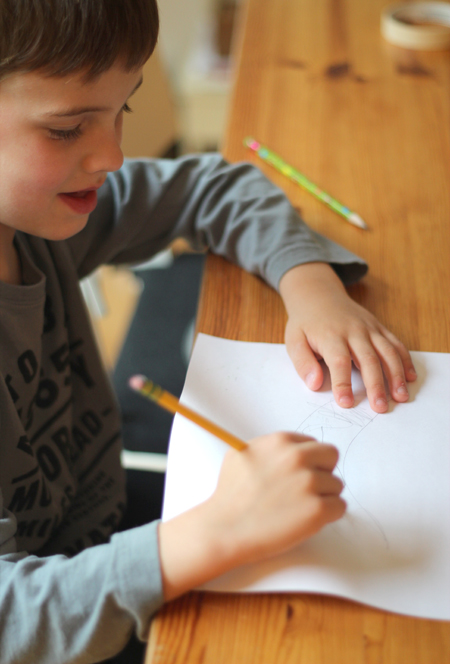 With the constant rain here on the west coast, I've been searching for ideas to keep the kids occupied indoors. This one was great because it kept their attention for at least a half hour, and they would happily do it again with different images!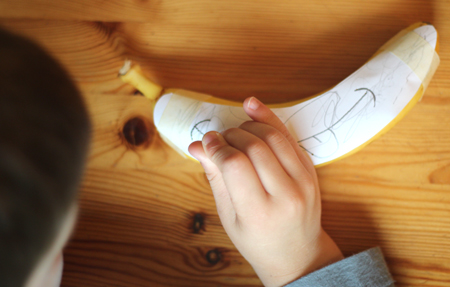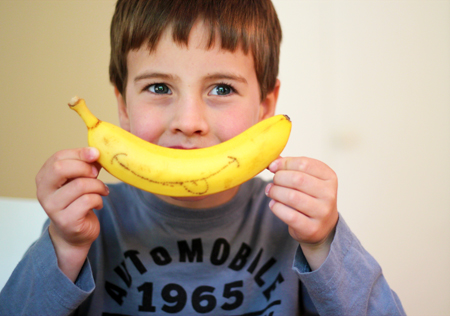 Thanks to Cindy for the inspiration! I instantly thought, "The kids would LOVE this!" I hope you know someone that might like it too!
And for those of you that want to take it to the next level, check out this video to see some pretty amazing banana tattoos!