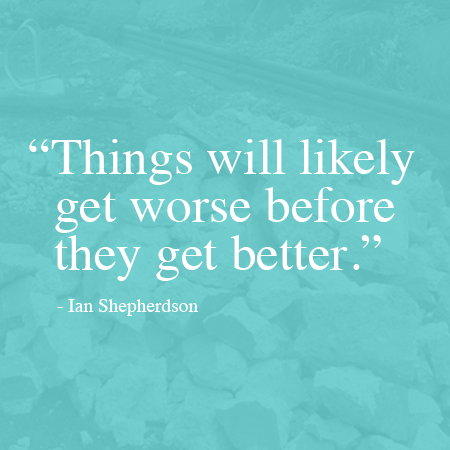 Our backyard is the poster child for this quote! Or, in our case, "Things will likely get messier before they get prettier." I think the concrete and dirt piles in our backyard illustrate this well!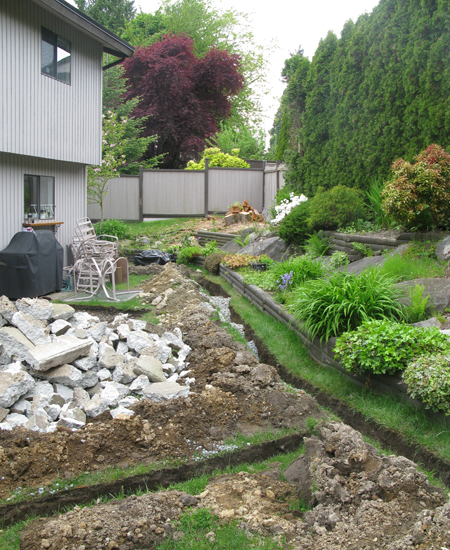 As you can see, we got a little carried away. We decided that since we were tearing up the backyard already, and would need to get a bin anyways, that we might as well keep on going! So, Jason took out some frustrations with the sledgehammer, and the ugly slab of cement that comprised our small patio is no longer! Win, win situation!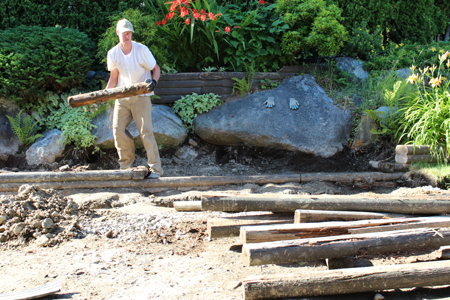 And it didn't stop there! Next, we thought that if we were putting in a new patio that we should bring it all the way out to the rocks, so bye-bye retaining wall… thanks to our amazing friends and family that helped us out!!
Stay tuned for the big reveal!!
Photo Credits: Rosa Pearson Design