Bodie & Fou (above) and Apartment Therapy (below) featured these beautifully-styled pallet tables, and it was these pics that inspired me to create one for myself.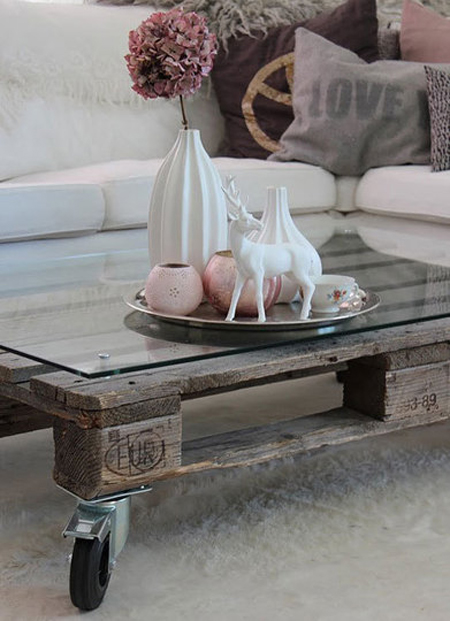 Backyard construction over the summer left behind three pallets. (My friend Jessica says that they would have been gone in three seconds flat if I lived in East Vancouver.) I live in the suburbs, so there was no demand for them by passersby, just a desire from our neighbours to get them off our front lawn!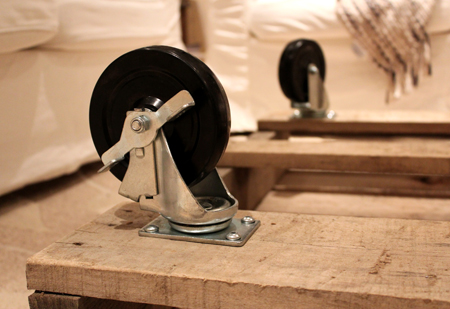 The funny thing is that this is as far as I got before my kids claimed it as their stage for performances… so for now I'm going to hold off getting glass cut for the top. For the price of four industrial castor wheels I have a new coffee table, and the boys have a stage! What do you think?
Ignore the post-Thanksgiving styling job… I just can't bring myself to throw out perfectly good gourds quite yet when they're so pretty!