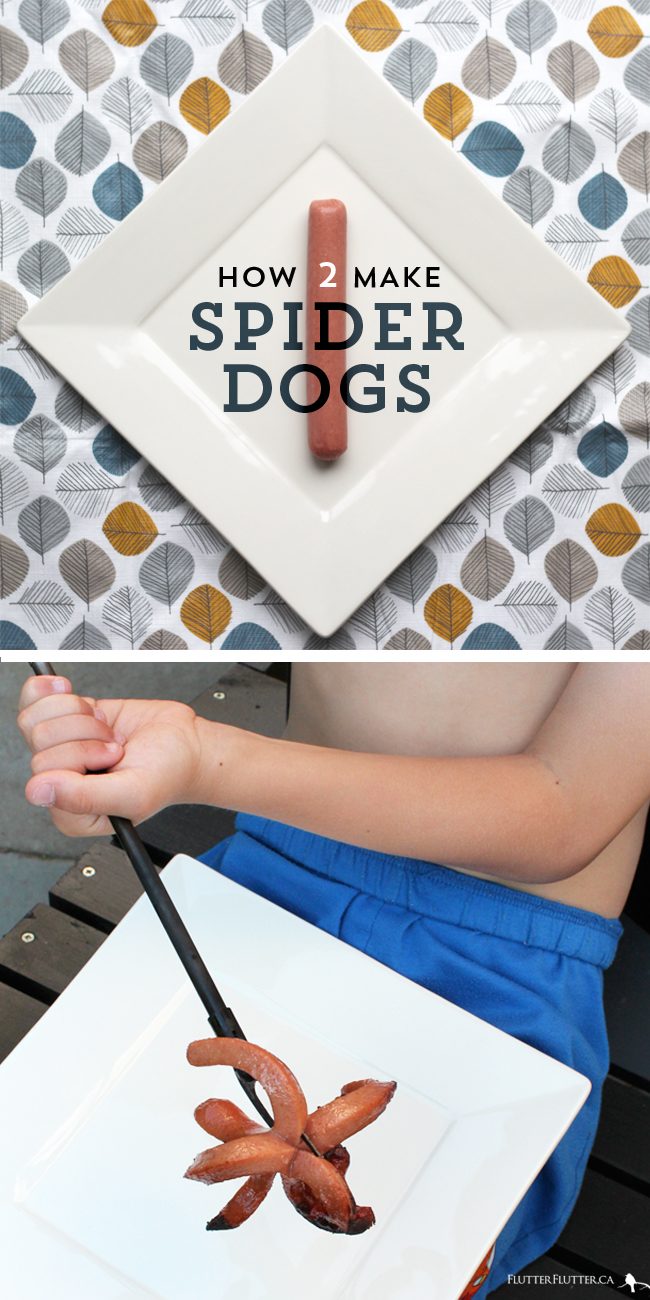 There is a whole lot of celebrating going on in North America lately! We just celebrated Canada Day with a sunny three day long weekend here in Canada. And I know many of you are celebrating the Fourth of July today! So, with summer in full swing and another weekend upon us, I thought this would be a good time to share a fun idea for roasting up Spider Dogs. Have you heard of these before?! They are SO much fun to make. And here I thought kids couldn't get any more excited about eating hot dogs! I was wrong!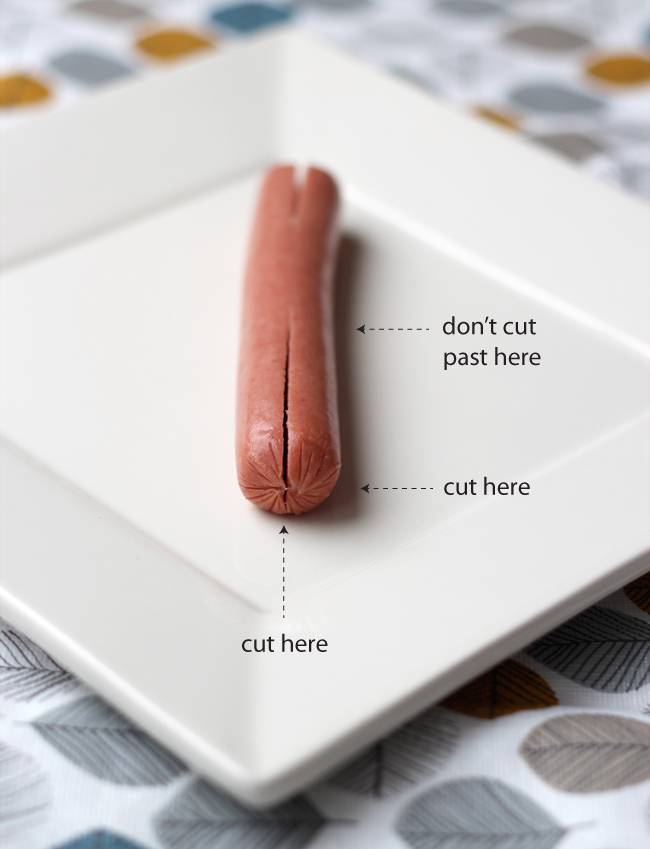 These are really so simple. Just cut the ends of your hotdog lengthwise, creating four sections, which will become the "spider legs". Be sure to leave at least a 1/2″ to 1″ section in the middle uncut so that you can stick in your roasting tool of choice. You'll want to use All Beef wieners for this I've been told, in order to get the good curling action, but I haven't actually tested out other types to see if they work. I do know that these hot dogs fit a lot better in hamburger buns than hot dog buns.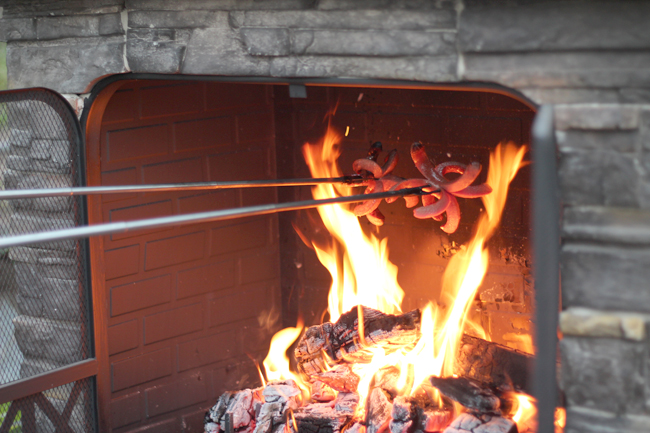 I hope you're enjoying your summers so far! The sunshine and hot temperatures in Vancouver have been amazing lately! The local pools and beaches will be crowded this weekend! Happy Friday everyone!