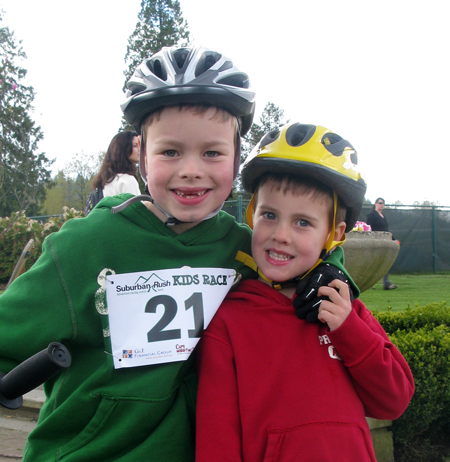 The boys were in their first race today! Every year they cheer on their dad as he races in the Suburban Rush, and this year they got to race while dad cheered them on in the first ever Suburban Rush Kids Race! Here are some pics of their big day!!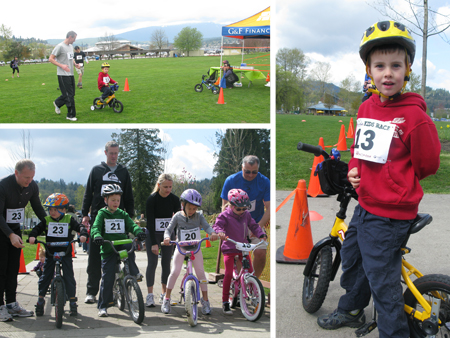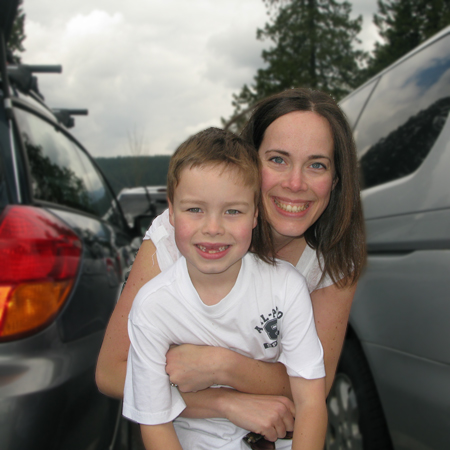 So proud of my boys!! Especially proud of my man, for being such a good example for our boys.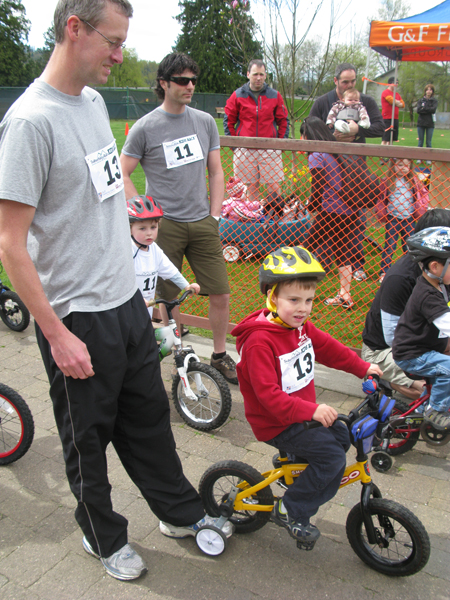 The boys spent hours that day racing their bikes and running in circles around our cul de sac, pretending to be "real" racers. Can't wait for next year!