Welcome back from the weekend, I hope you had a good one!
I have some last minute teacher gift ideas for you today! My friend Jamie came up with this first great idea. Both of our sons are in a preschool with five teachers, so buying teacher gifts can really add up. These simple ideas won't break the bank even if you have multiple teachers on your list.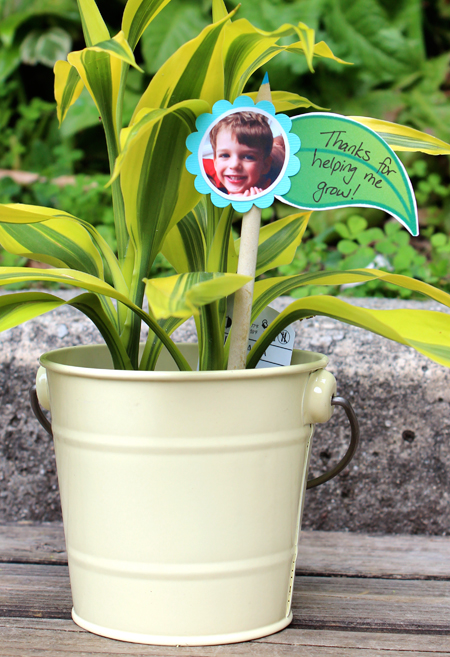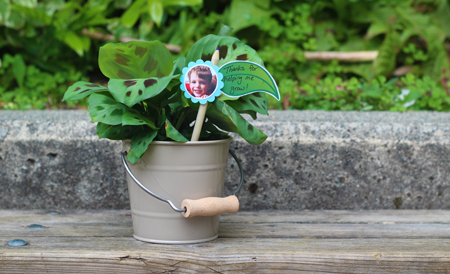 I love how Jamie used a pencil crayon to attach the flower and leaf. And her message "Thanks for helping me grow" with her sons picture is perfect!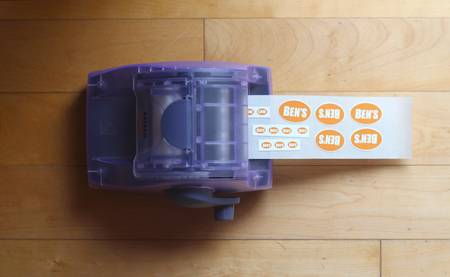 I picked up this handy Xyron sticker maker at a garage sale for $4 last month, and it's been super handy for work. I decided to put it to use to customize these great S'mores Kits so they look like Ben created them himself. And, of course, you can easily make your own S'mores Kit!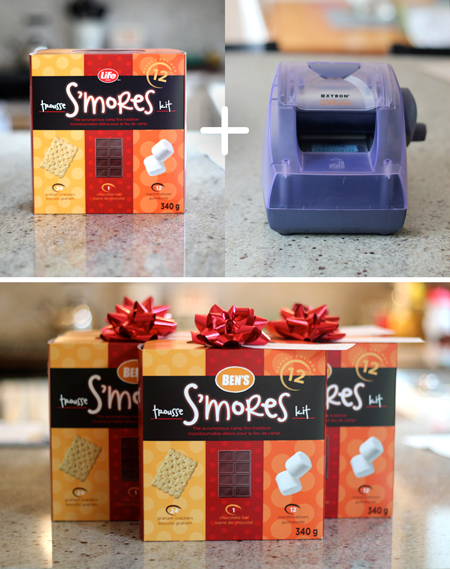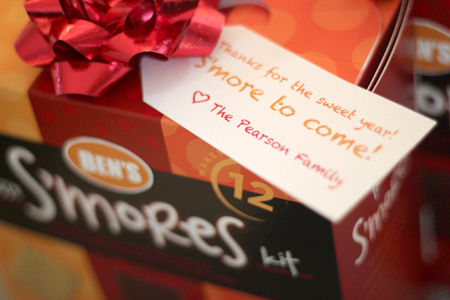 What is the best gift you've ever given a teacher? And if you're a teacher, what is your favorite gift to receive?