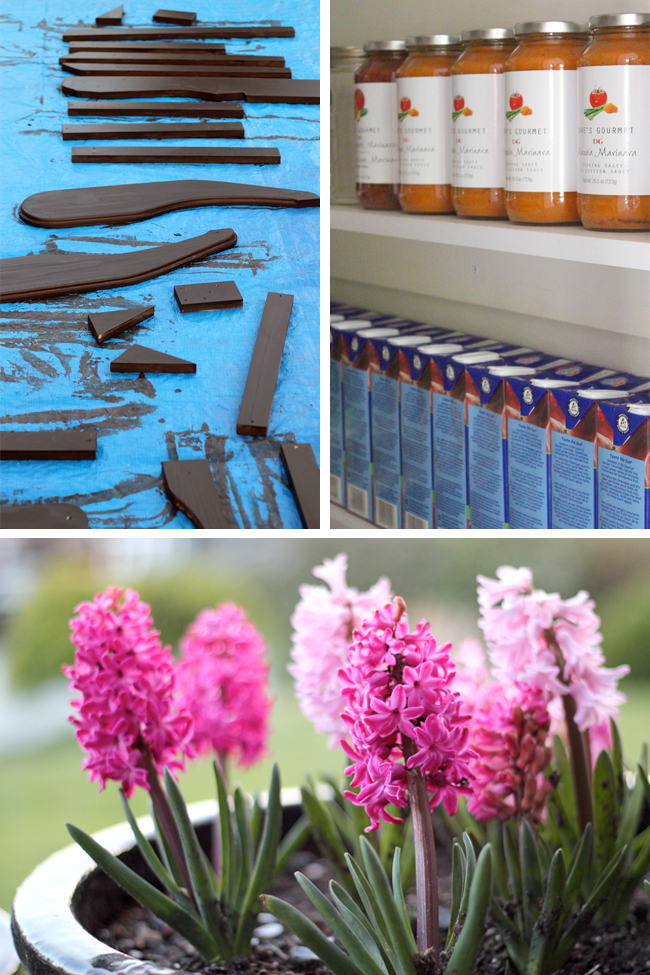 Have you made a list of all the projects that you want to tackle this Spring/Summer? With all the sunshine that we had over Spring Break, we've actually started to check some things off of our LONG list already! The adirondack chairs that were sitting in boxes for two years waiting to be stained and assembled… CHECK! Emptying out and organizing our pantry… CHECK! Gardening… well, we're slowly making headway each year on that front. There is so much still to learn!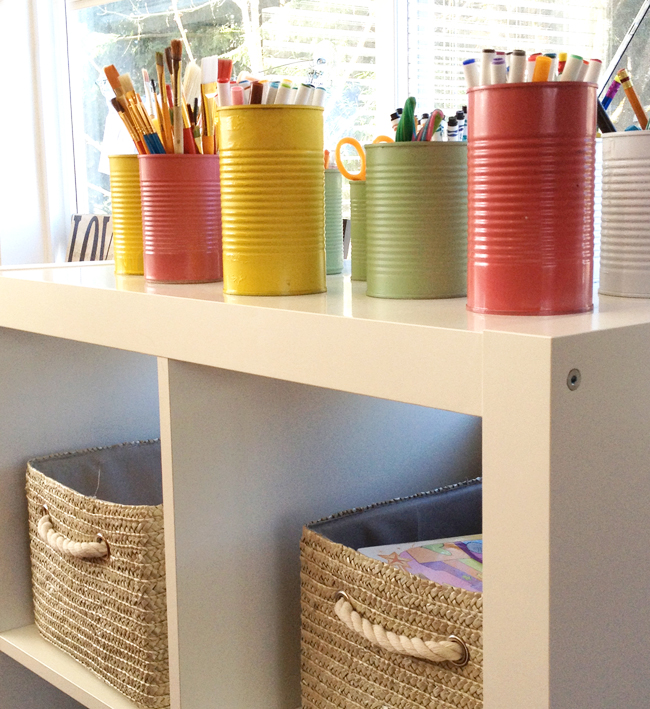 Are you as impressed as I am with how my friend Angela organized all of her kids art supplies! She simply spray painted some tin cans in fresh Spring colours and divided up the supplies! And four large baskets underneath store the paper and all of their creations! Perfect!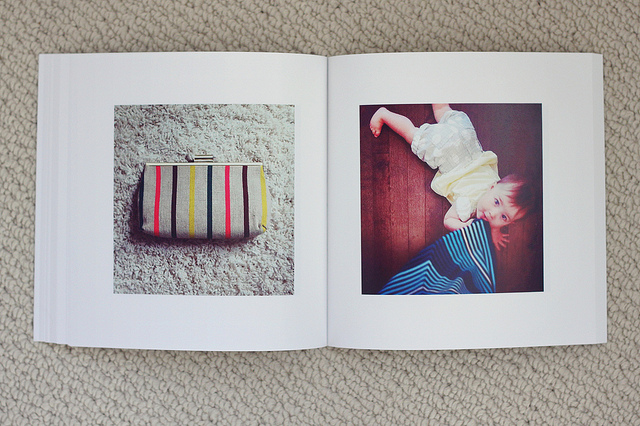 A project that has forever been on the list is printing the bazillion photos that are hanging out in the ether. You too? I don't know many people that aren't a couple years behind on that one! Christine, of Just Bella, had a great idea to take all of her Instagram pictures and create a Blurb Photo Book, and I knew I'd be making one as soon as I saw it. If you've been wanting to make a book, I've got good news… Blurb is offering 25% off to you until April 14th! Sometimes it helps to have a deadline on things like this, right?!
Speaking of deadlines… I need to focus on the big ticket items on our list… adding trim and replacing all the windows, and painting the exterior of the house. Any readers have a window company that they would recommend? Or brand of windows that you're happy with? There are so many options out there that I've put off making a decision for a couple of years already! I need to get on it! Suggestions please!
You can redeem the Blurb offer with this code: BLOG414
Photo Credits: #1 – 4 Rosa Pearson, #5 Christine (Just Bella)
* Offer valid through April 14, 2013 (11:59 p.m. local time). A 25% discount is applied toward your product total. Maximum discount is CAD $100 off product total. Valid for printed books only. This offer is good for one-time use, and cannot be combined with volume discounts, other promotional codes, gift cards, or used for adjustments on previous orders.