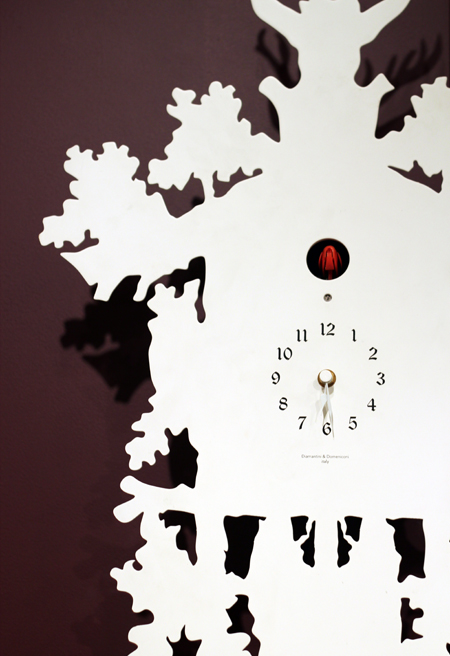 When I was in New York one of my priorities was to visit the overwhelmingly fabulous ABC Carpet & Home. There are so many levels in that store that I'm not sure I even saw everything! But one of the things I did see, and fell in love with, was on the wall downstairs in The Conran Shop. Isn't this contemporary cuckoo clock by Pascal Tarabay amazing!! I'm absolutely smitten. Functional and beautiful, all wrapped up into one!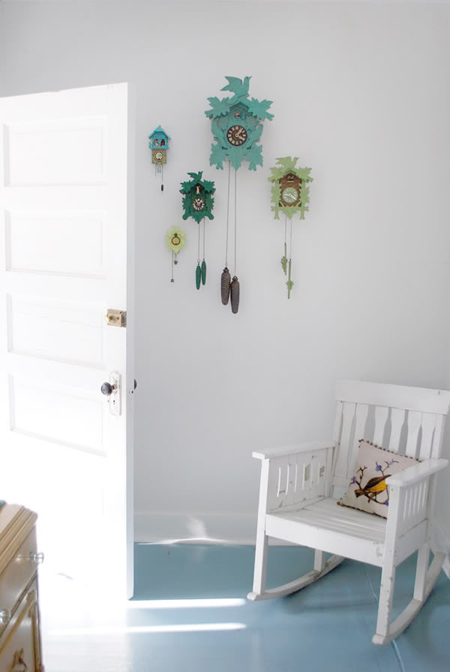 I think my obsession may have started when Layla, over at The Lettered Cottage, posted about Camp Wandawega. Just look at this wall of painted traditional cuckoo clocks!!!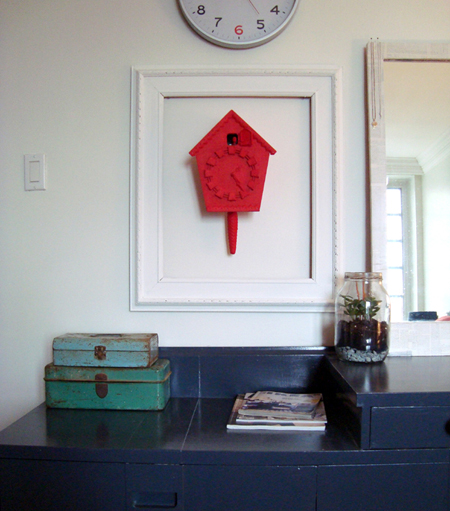 Or maybe it was when Sarah first posted the pic of this simple red cuckoo clock framed on her wall, and I thought "of course!".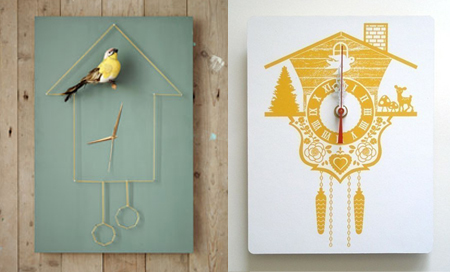 And, you can always count on the makers of the world to satisfy any odd sort of decorative cravings. Whether with string art or printed versions, the options to feed my addiction are endless!