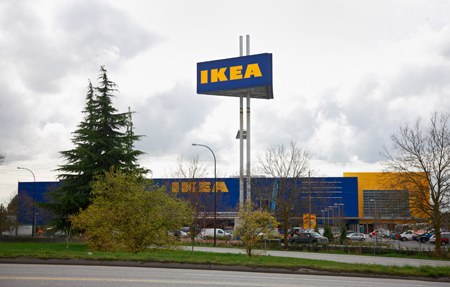 There is a party going on, and I thought you might like to know! After 35 years in Richmond, IKEA is celebrating the opening of a brand new store today! If you're the lucky first-in-line you'll be holding a $10,000 gift card!! And the first 1,000 fans after that will receive mystery envelopes!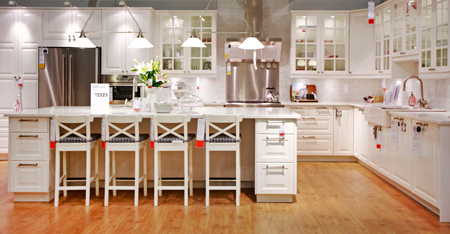 I got to check out their inspiring new store at their media cocktail party, and also had some fun with my blogging friends. The new store is 334,000 sq.ft. so my recommendation is to wear comfortable shoes. I know I'll be wearing runners next time! My feet still hate me. But don't worry, if your feet get tired there are plenty of places to have a seat…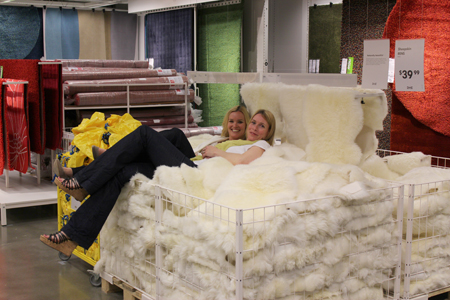 oh wait, wrong picture, hee hee. There may have been some crazy shenanigans that night… but I won't name names. 😉 Maybe if you need to take a break you'd be better off sitting here…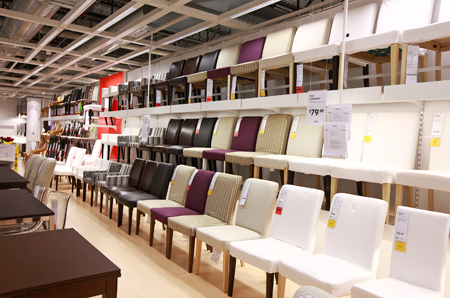 You may see me there if you're heading down, since I won a $100 IKEA gift card over at hodge:podge last week and plan on heading back to spend it! Thank you Barbara!! And a big thanks to IKEA!
WHERE: 3320 Jacombs Road, Richmond
WHEN: April 25th, 2012. Opening Ceremonies begin at 8:20am.
Doors open at 9:00am.
Photo Credit: IKEA Canada (except for the picture of the lambswool divers, that one would be mine. And it might just be Tracey & Andrea.)