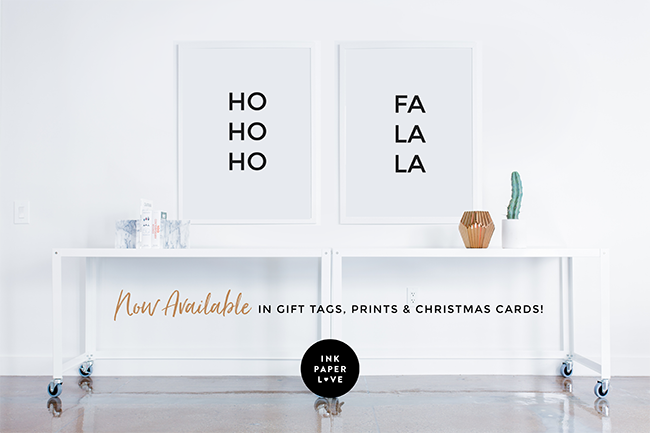 Have you started thinking about Christmas yet? I know! This time of year seems to sneak up fast! Some of my friends are done shopping and have their tree up already… I am NOT that organized. But I am looking forward to setting up our (fake) tree and decorating this coming weekend. It doesn't feel right to me to decorate before December 1st. How about you?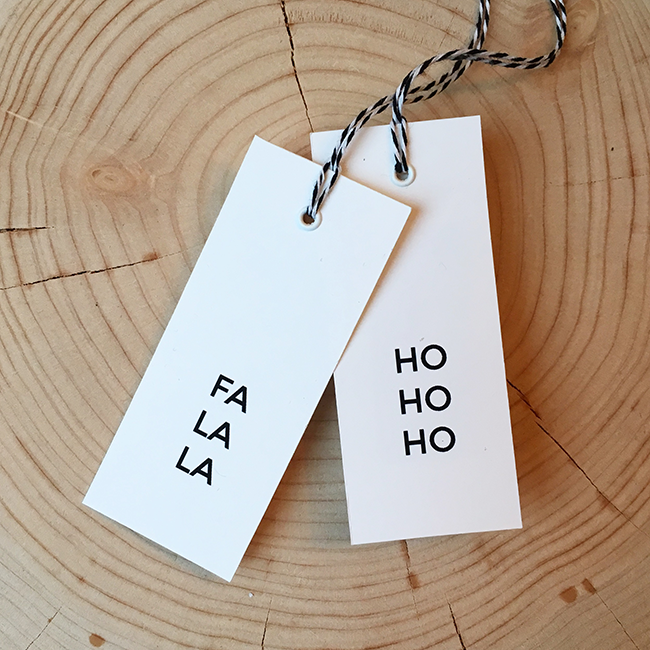 I am excited to share that we are also gearing up for the holiday season in the shop! Head over to Ink Paper Love to see the new designs as they roll out! First up is this modern take on the sounds of Christmas; minimalist designs available as downloadable prints, either Ho Ho Ho or Fa La La, and cards or gift tags. I have the prints hanging in my dining room, and I'm loving the simple holiday feel they bring to the space!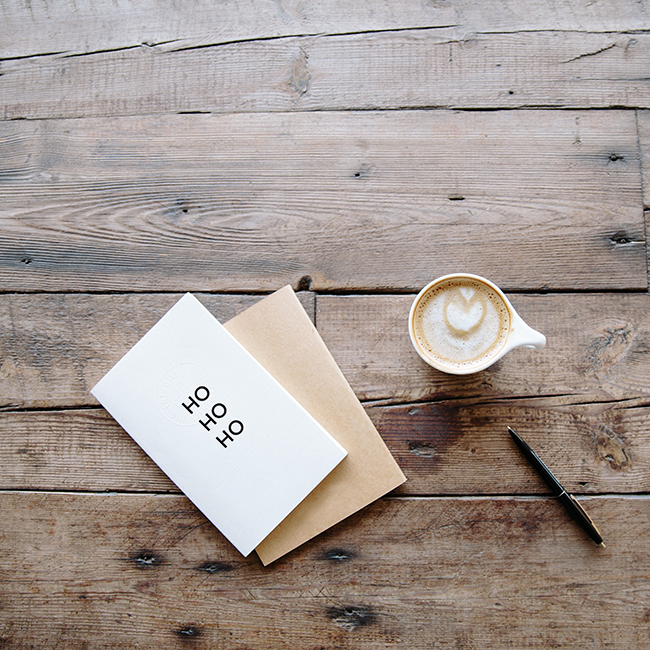 Head over the Ink Paper Love now to grab some of these for yourself!
Photography by: Breather from Unsplash // Rosa Pearson // Freddy Castro  from Unsplash