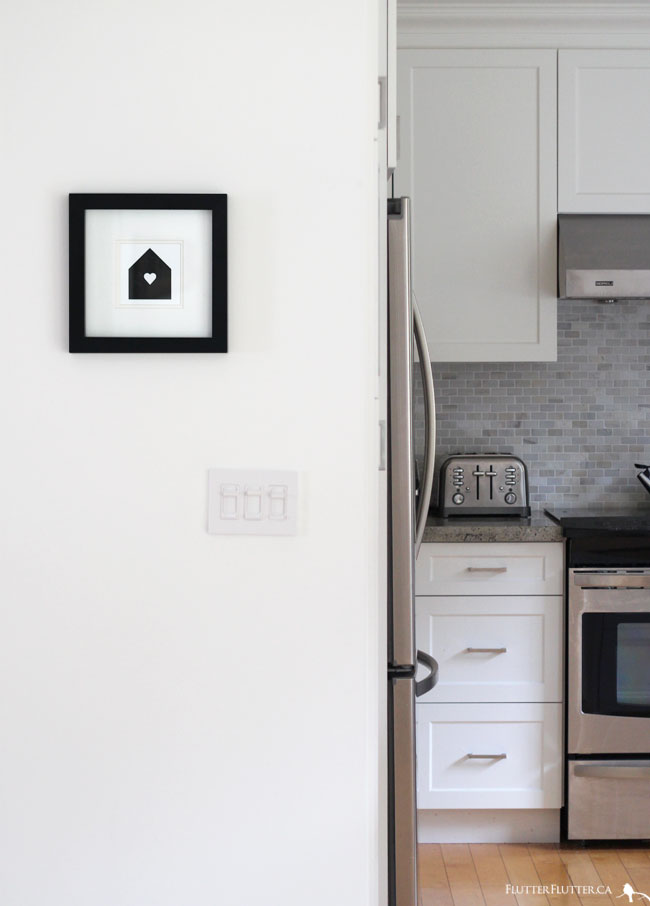 A belated Happy Valentine's Day! We've had a sick boy on our hands for the last week, thanks to food poisoning from some nasty sushi, so we stayed close to home this Valentine's Day. We decided to watch the Academy Award winning movie Amour, subtitles and all. Sounds like the perfect romantic movie, right? Those of you that have seen the movie are probably laughing right now. (spoiler alert!) Those that haven't should know that it ends with the main character suffocating his wife to end her misery. Not exactly the type of love story we expected. What did your Valentine's Day look like?
On a happier note, I've been craving all white walls for a long, long time, thanks to my Pinterest inspiration boards, and we finally committed! I'm thrilled to have the fresh white walls throughout the main area of our home. If you're thinking about switching to an all-white interior space, you should read this article that my friend Maria wrote a while back. It has some good tips on things you might want to consider. In honor of Valentine's Day I framed a smaller version of the "Home Is Where The Heart Is" print in a black frame for some contrast. I have had multiples of that frame kicking around waiting to be used ever since Superstore cleared out some frames eons ago… I think I picked them up for $4 each, including the white matte! I knew they'd come in handy one day! And it feels good to start the weekend with one less thing on the floor in my office.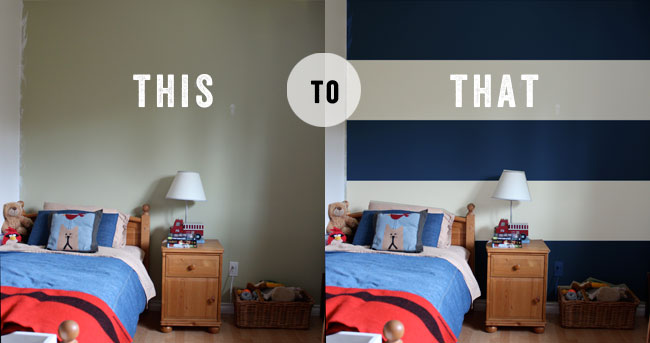 This is a little preview of what we are going to get up to this weekend! (Ignore the mess and the furniture, as it is all in transition.) Thanks to Photoshop I was able to play around with some ideas and get the okay from Cole before we buy the paint for the last wall in his room! We've had the rest of his room painted for quite a while, but we couldn't agree what to do with this wall until now.  What do you think about the navy stripes? I can't wait to see how they turn out!
Are you tackling any projects this weekend? Whatever you're up to I hope you have a good one.