I don't know about you, but this time of year just seems so busy! The boys only have 12 more days of school left! Thankfully, our five days a week of baseball will be ending soon too! Bring on summer!
I designed two cards to give to the teachers in our life, and thought I'd share them as a printable in my Etsy shop for those of you have yet to pick up a card. I incorporated a talking worm into the age-old "apple for the teacher" idea to give it a new twist. I think this Worm Ampersand Animal might be having an affect on me, because I'm loving worms these days!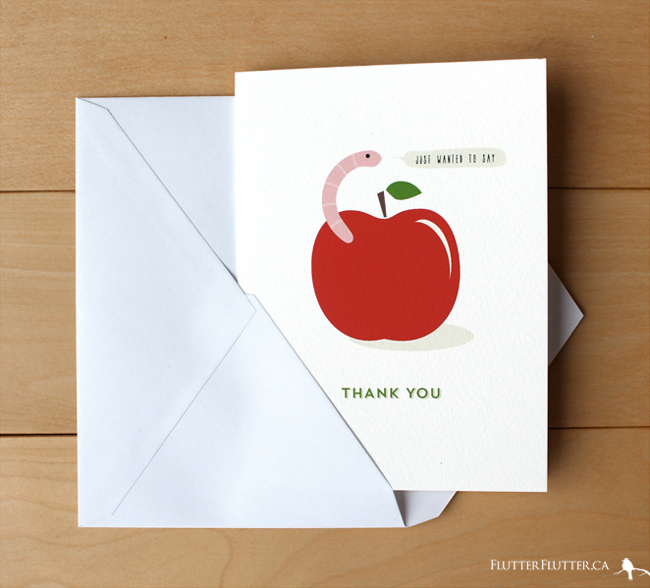 Pop over to Flutter Flutter Studio to download the file, for your personal use only, of course.
Photography & Design: Rosa Pearson for Flutter Flutter Studio