I was scrolling through on Instagram today and a picture that Ez took caught my eye. It was of a beautiful tea towel from Paloma's Nest with the words "Be glad for this moment" printed on it. Similar to the saying "Be happy for this moment. For this moment is your life." which you may have heard before. Glad resonates with me more than happy for some reason, and those words perfectly describe how I felt when I took this picture on the beach in Carlsbad, CA a couple months ago. We sat on this beach every night so the boys could run in the waves as the sun set. Our favorite kind of holiday!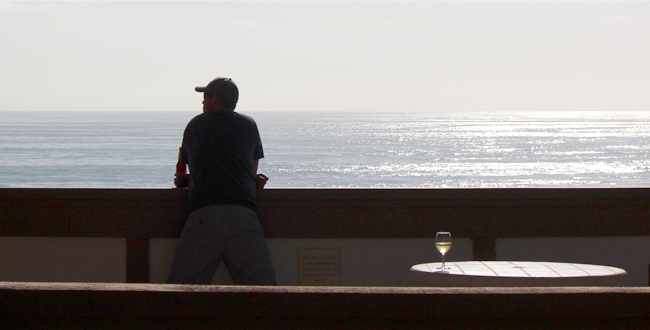 But, since we aren't going on holidays again anytime soon, I need to remember that it's not just those moments that I need to be glad for. They are the easy ones to enjoy. It's the everyday, mundane, and sometimes trying moments that I need to remember to be glad about. Because those are precious too. "Relax into the joy of life" as Brené Brown would say. I'm going to print out this poster and pin it up in my office to remind me.
I hope the week is treating you well so far, with many happy moments!
On a side note… I ordered a Starbucks mocha every day while we were on holidays and they were unbelievably good! I have yet to taste one that even comes close here in Vancouver! Does anyone know if the water changes the flavor? If so, I may start getting water shipped up from California to my local Starbucks. 😉 Tell me I'm not the only one that has noticed this…