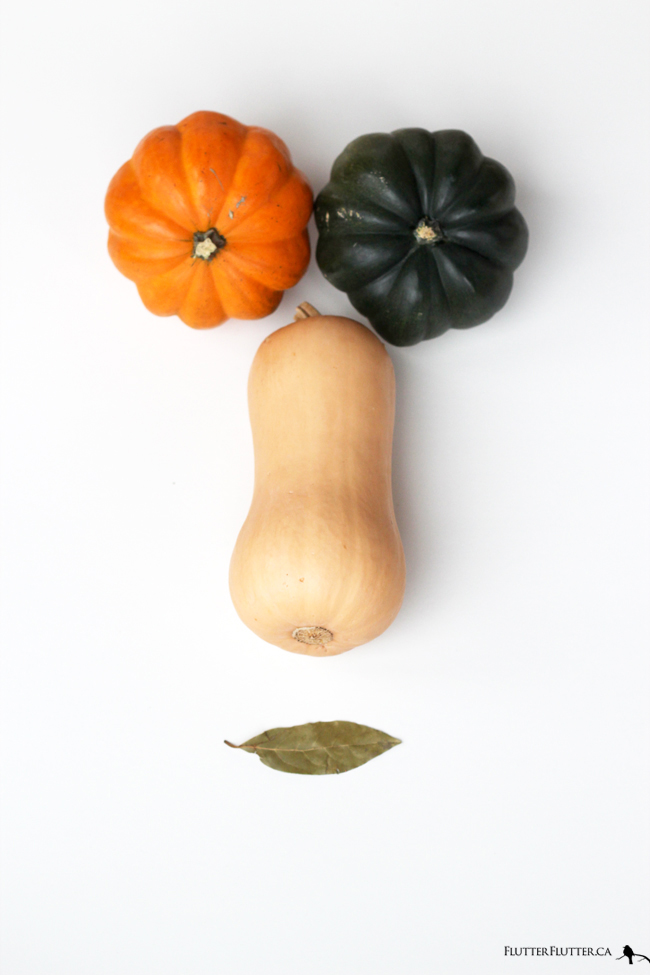 It's raining here in Vancouver, so I'm making soup! This is my favorite soup recipe, a staple around our house, and thankfully I am not the only one who loves it. The boys cheer when I make it. Seriously, cheering! I adore happy eaters.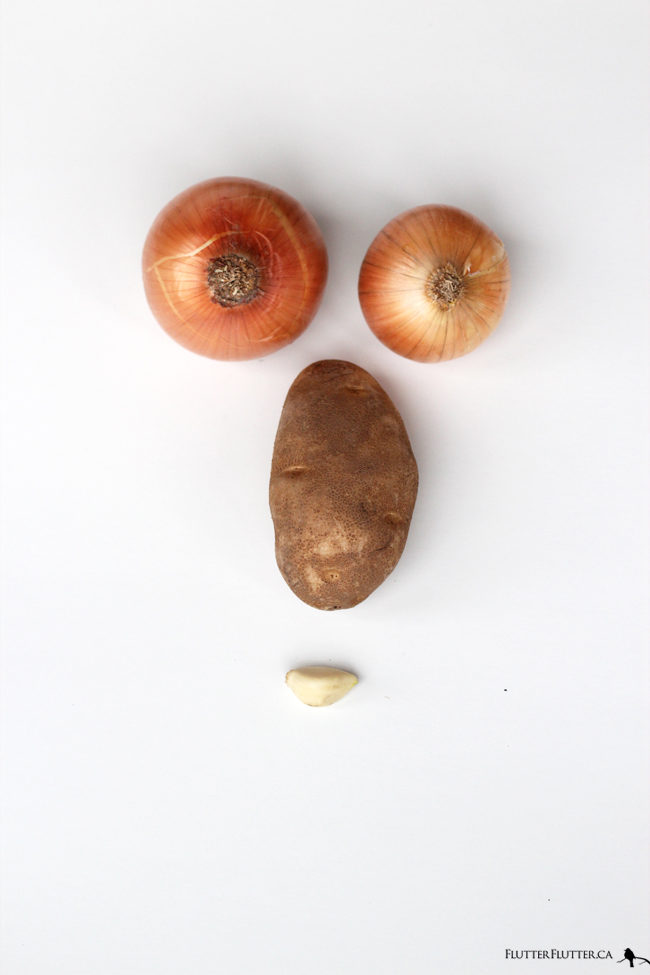 I let the kids play with food again to make the funny faces. My hope is that by showing them the ingredients that go into their food they'll become more aware when making food choices in the future… and maybe even enjoy cooking!
SQUASH SOUP INGREDIENTS:
2 Tbsp Butter
2 Onions, peeled and chopped
1 Potato, peeled and diced
1 Clove Garlic, minced
2 Bay Leaves
10 cups chicken broth (I use Better than Bouillon)
3 Squash (if possible, I prefer to use one Acorn, Butternut & Pumpkin, but any combo will work.)
1 Tbsp Cumin
1 tsp Corriander
1/2 tsp Thyme
Salt to taste
DIRECTIONS:
Cut squash in half, and core out the seeds.
Place squash face down in 1/2″ of water in a microwave safe dish, covered.
Microwave on high for aprox 10-13 mins each, or until cooked through.
Meanwhile, peel and dice the potato and onion.
Saute onions and minced garlic in butter until soft.
Add in broth and bring to boil.
Scoop out cooked squash into broth.
Add spices, and salt to taste.
Simmer for at least 30 minutes.
Enjoy!