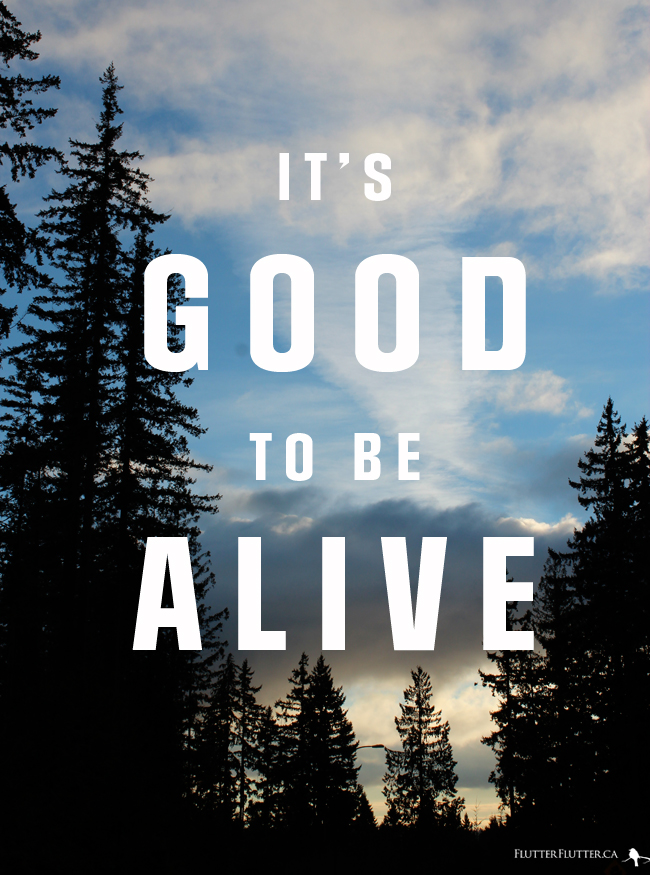 We wandered in the woods near our house with the boys over the weekend, accompanied by some warm drinks to keep the hands warm. It's one of our favourite things to do as a family. There is just something wonderful about being surrounded by nature, don't you think? Towering trees have a way of making worries seem smaller.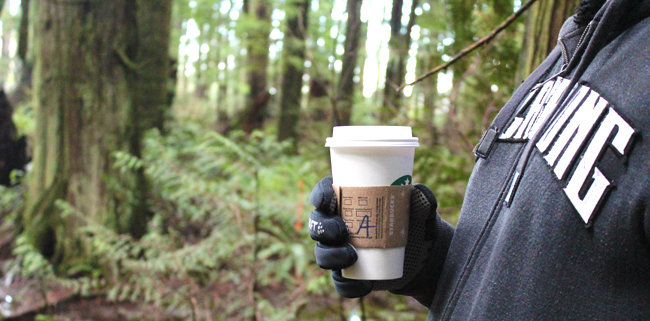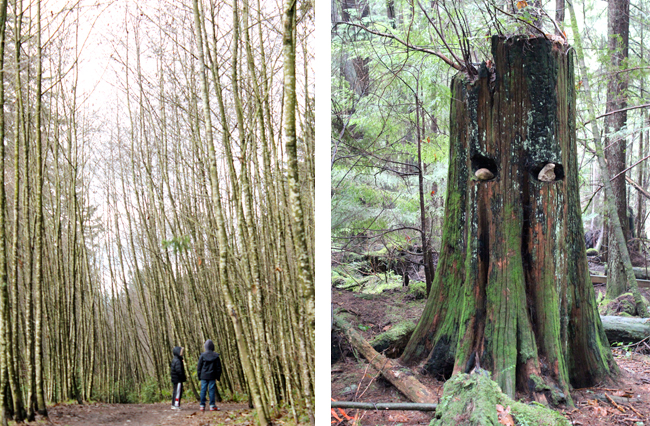 Besides running and jumping and balancing on fallen trees in the woods, the boys play a game that they created, called Faces in Places. The game consists of watching for faces in nature, whether natural or man made. Whoever sees the face first shouts "Faces in Places!" Do you see the face that they saw?
How did you spend your weekend? I hope it was a good one!