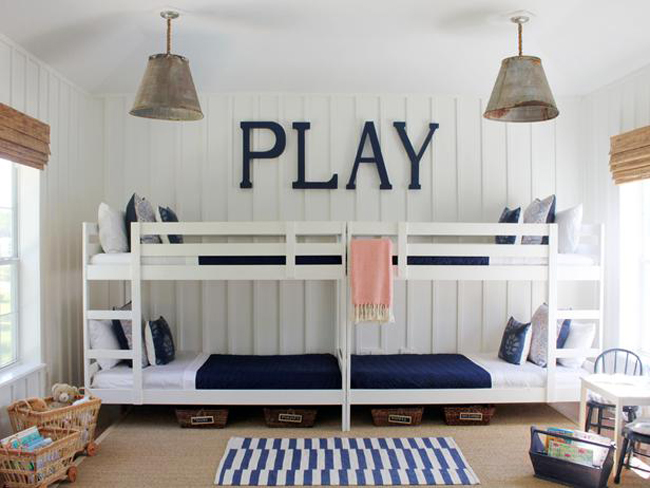 There is just something about white. Fresh. New. Exactly what I'm looking for this New Year! Which is why we went a little crazy with a can of white paint and a whole bunch of trim over the holidays. It feels so good to rid the walls of the drab beige/taupe color. Of all the changes that I want to make this year, this seemed like a good place to start.
Ever since I saw this photo of Lauren Leonard's bunkroom (above), I knew that we would be adding some board and batten style trim detail into our house. I didn't want to cover all the walls with it, just an accent wall seemed like the right amount. I'm loving it! My amazing, hard working hubby deserves an enormous thank you. Seriously. Shout out for you Jason!! The bonus is that he's super happy with it too. Whew!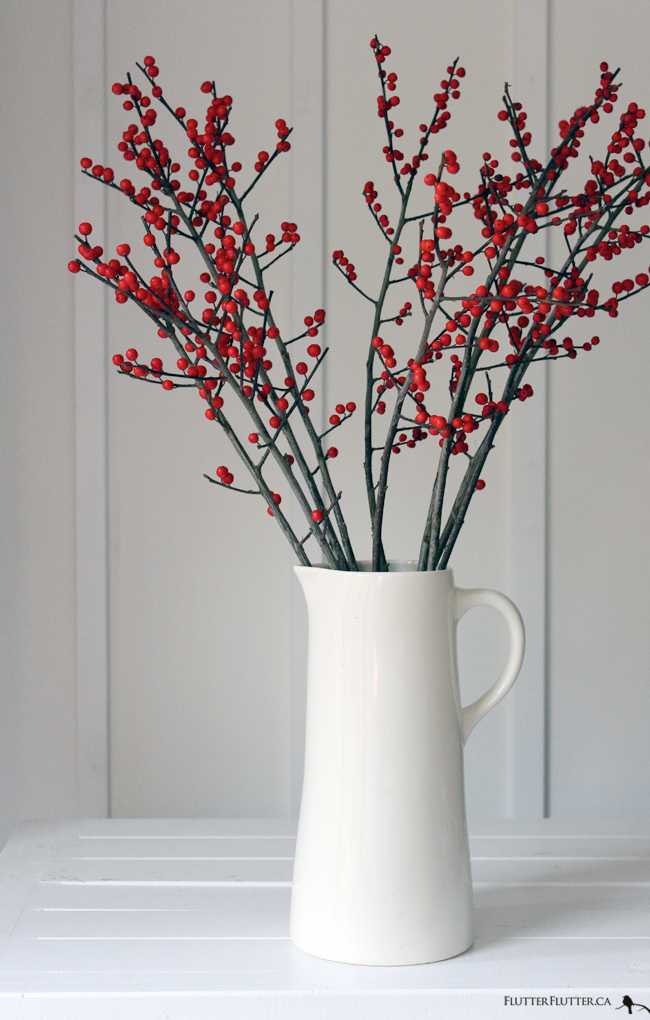 Work is still being done caulking, painting, etc, so for now I'm only going to show you this little snippet. And, as with most reno projects… when one things changes, everything is fair game! So, our family room is in store for some major redecorating. Stay tuned!
Happy New Year Everyone!