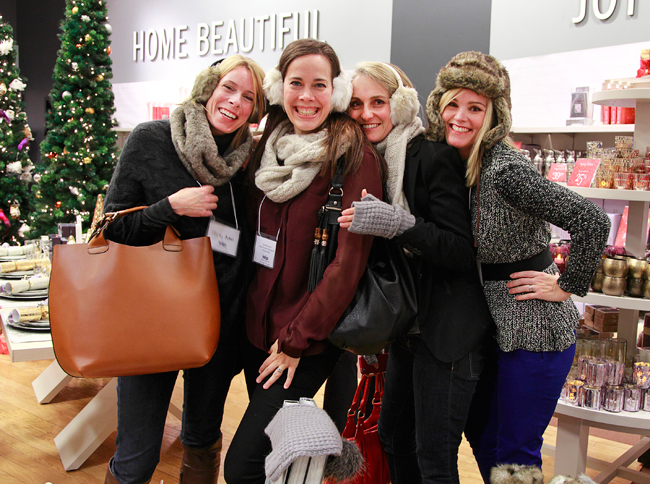 Tracey, Me, Barbara & Andrea sporting Indigo's cold weather gear. Photo by Jeff Vinnick.
I was invited to Indigo's Holiday Preview Event at the downtown Vancouver Chapters location on Thursday night. I always have such a good time when I get to hang out with some of my wonderful blogger friends! And Chapters Indigo is one of those stores where you fall in love with everything you see… and that comes in handy when trying to make and shop for Christmas lists! Us bloggers hammed it up a bit for the camera, donning every warm accessory we could find. 😉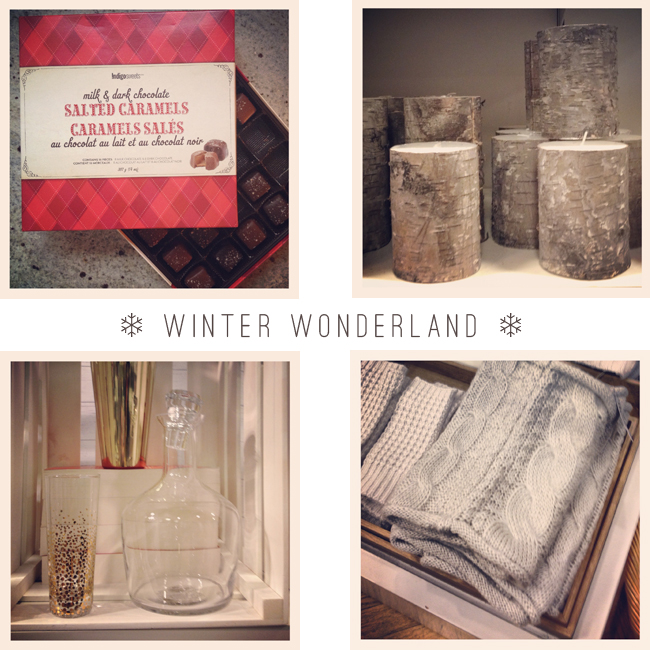 These are some of my favorite things that I saw that night. The Salted Caramels were supposed to be for Jason this Christmas, but they won't be making it under the tree, oops. I gave them to him as soon as I got home so we could "share" them. Ha! I'll be heading back to pick up more of those tasty beasts!!! And, I'm currently sitting here with that snood/infinity scarf happily wrapped around my neck… an early Christmas gift to myself. 😉 I've been coughing for weeks now, so some warmth is just what I needed!
Are you on Instagram? Come introduce yourself if you are! You can find me here, along with some more of my faves!
Enjoy the rest of your weekend everyone!